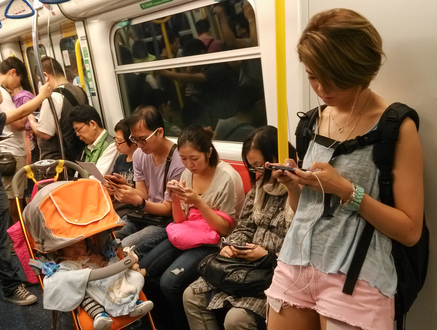 The year of 2015 is likely to be the last year of double-digit smartphone growth, as the Chinese market transitioned to single-digit increase last year, according to new data released by the International Data Corporation (IDC).
There were 1.44 billion smartphone shipments worldwide, up 10.4% over year-on-year. The number is projected to hit 1.5 billion, up 5.7%, says IDC forecasts.

"The mature market (including the U.S. and Western Europe) slowdown has some grave consequences for Apple, as well as the high-end Android space, as these were the markets that absorbed the majority of the premium handsets that shipped over the past five years," says Ryan Reith, program director with IDC's Worldwide Quarterly Mobile Phone Tracker.
In terms of platform, Android shipments will grow from 1.17 billion in 2015 to 1.62 billion in 2020 and its share of the smartphone industry will grow from 81% to 85%.
2015 was a tremendous year for Apple and the iPhone as shipments hit a new record of 231.5 million for growth of 20.2% over 2014, which was nearly double that of the overall smartphone market.
IDC expects 2016 to be relatively flat regarding iPhone volume. However, growth should return in 2017 and beyond as its trade-in programs will expand into markets outside of North America and help drive churn.
Windows phone had another challenging year as shipments were down 18% in 2015 to 11.1 million units with roughly 95% of that volume coming from Microsoft (or Nokia) branded devices.