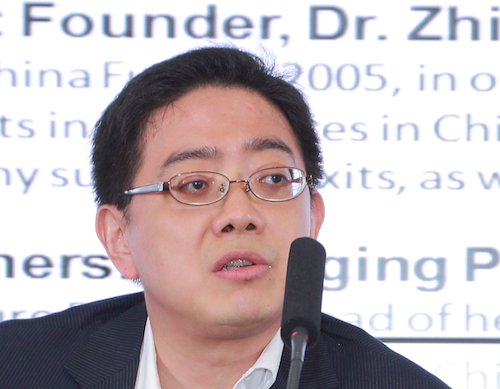 Li Min, principal in charge of healthcare investments at Bain Capital, answers five questions in this video interview with Nina Xiang, host of China Money Podcast.
Q: What is a key industry trend that is overlooked by most people?
A: In pharma investments, people are mostly focusing on biotech and novel drugs. But I believe in China, the generic drug market has more potential.
China's generic market is currently a domestic market, because of their specialty and quality. As the Chinese government is implementing a lot of new rules to regulate the sector, you will see more and better generic companies coming out of China to compete with India and other countries.
Q: Describe an ideal company that you would like to invest right now?
A: We are still very keen on healthcare services. If a company can provide outsourcing services to the hospitals sector, I would love to invest.
Especially services that can make the hospitals more effective, lower their cost and provide higher quality services. (The company) can be in asset management, lab outsourcing, imaging center outsourcing, diagnosis centers, all of these will be very interesting for us.
Q: If you were the Chinese regulator, what changes to existing laws or new laws would you make?
A: People always complain about the inefficiency of China's healthcare delivery system. There are so many government entities and different regulations. There is a huge cost overrun and deficiency.
The Chinese government is trying to lower the cost of healthcare delivery system, and the first thing they should do is to consolidate all of these government entities to have a united front to regulate the sector.
Q: What is the most difficult investment decision you had to make?
A: In today's market, if it's a high quality company, it's usually high valuation. Are you going to invest or not?
You may miss good deals or make bad deals everyday. The hardest thing is to miss a good deal, to decline a deal because the valuation is just too high.
Q: What is the ten-year average return number that will make you proud?
A: If you can beat the S&P 500 index, it will be good for large quantity investments. But if you can beat the return of the Chinese property market, it's better.

Q: Just one additional question for you as Bain Capital just invested in private hospital operator Asia Pacific Medical Group (APMG). What's your plan for the company?
A: We will improve their governance structure and reorganize their whole business portfolio.
Then, we plan to invest to grow the hospital group nationwide. Right now, they are focusing on Beijing, Shanghai and Tianjin. We are hoping to expand to ten or 15 hospitals in five years from the current five facilities.
We will also develop their clinic expertise into more specialty areas to treat patients.