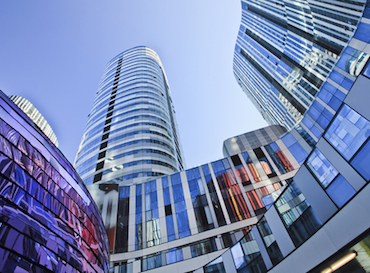 KKR has announced the appointment of ex-Blackstone Group executive Rob Yang as managing director and Head of Greater China in the firm's real estate team, effective June 1, 2016, the global private equity giant says in an announcement.
In the role, Yang will be responsible for sourcing investments and continuing to build KKR's real estate platform in China.
He will also work in close partnership with Bryan Southergill, managing director in the real estate team.
Yang will be based in Hong Kong and, like Southergill, will report to Ralph Rosenberg, global head of KKR Real Estate, and Joseph Bae, managing partner of KKR Asia.
"China is a very attractive market for real estate given the broader macroeconomic dynamics," says Joseph Bae. "The credit environment combined with shifting demographics has created a need for financial solutions and restructurings across commercial, residential and mixed-use properties."
Yang joins KKR from The Blackstone Group in Hong Kong, where he was a managing director in its real estate group.
Yang joined Blackstone in 2007 and was one of its earliest joiners in Asia. He helped to establish the firm's China real estate investment platform, manage a team of real estate professionals, and led the investment processes for a number of key transactions, with a focus on Greater China.
Prior to Blackstone, Mr. Yang was a member of The Carlyle Group's real estate team in Hong Kong. He holds a Master of Business Administration from INSEAD and Bachelor of Business Administration from the University of Michigan, Ann Arbor.
KKR's real estate business mandate globally is to make control or influence investments and transactions across the capital structure.
KKR has been investing in real estate in Asia Pacific since 2011 and has deployed more than US$700 million in equity and debt across approximately 20 real estate transactions in Australia, China, India and South Korea.