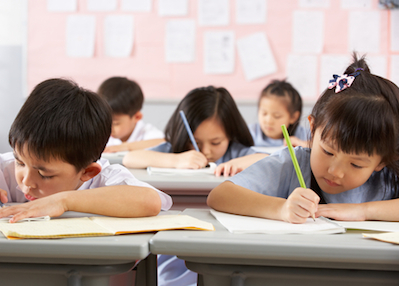 China Everbright Ltd. has made an undisclosed strategic investment in Hope Education, which is affiliated with Chinese animal feed firm New Hope Group Co., according to an announcement.
China Everbright Ltd. is investing via its RMB Mezzanine Fund.
Hope Education says it will bring in other investors in preparation for a public listing, without disclosing details.
"(Our) investment in Hope Education rides on the nation's strong push for developing vocational education and it is the first time we are working together with a Chinese education brand," says Chen Shuang, China Everbright Ltd.'s chief executive officer.
Established in 2007, Hope Education has over 100,000 students currently enrolled in its schools and colleges, mostly in Western China, including three undergraduate colleges, four vocational colleges, one technical college, seven mechanical schools, one elementary/secondary school, and several training schools.
Established in 1997 in Hong Kong, China Everbright Ltd. manages a series of private equity funds, venture capital funds, industrial funds, mezzanine funds, and hedge funds.