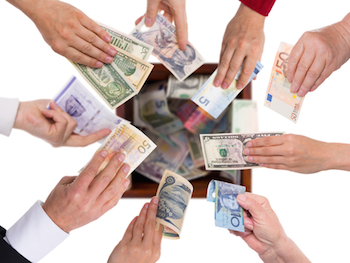 IDG Capital Partners has reached final closing of IDG Capital Fund III with total commitments of US$1 billion, according to a company announcement.
The fund is raised in partnership with Breyer Capital, a Silicon Valley-based venture capital investor.
The new vehicle will focus on investing in next-generation opportunities in technology, media & telecommunications (TMT), healthcare, energy, and consumer products, both in China as well as in global companies looking to enter the Chinese market.
"We are excited about the closing of IDG Capital Fund III, in partnership with Jim Breyer and his venture capital firm Breyer Capital," says Hugo Shong, founding general partner of IDG Capital Partners.
China continues to represent tremendous long-term investment opportunities, particularly in companies applying machine-learning and artificial intelligence to revolutionize a multitude of industries, including financial services, healthcare, and social media, says Jm Breyer in the announcement.
In March, IDG Capital closed a RMB-denominated fund dedicated to the healthcare sector in China.
The firm just led a US$60 million strategic financing in U.S. payment app Circle, with an aim to help the company expand in China.
Some of its other investments include leading a US$100 million series D financing round in Shanghai-based steel trading website Zhaogang.com last year, and a US$100 million round in online grocery store Womai.com in 2014.