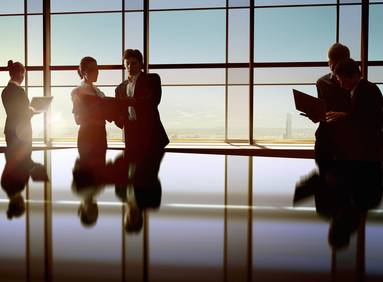 HNA Group has made a US$336 million strategic investment in RocketSpace, a San Fransisco-based technology accelerator to help it expand in China and internationally, says a company announcement.
As HNA Group's first deal in the technology accelerator and innovation space, the investment will support RocketSpace's plans to build a global network of tech campuses and expand its position within the tech ecosystem with additional services to help new technologies scale.
Its move into China will include tech campuses in key cities and aim to support the country's rapidly growing startup community.
"China is at the epicenter of today's economy and it's critical for Silicon Valley to have a presence there," says Duncan Logan, founder and CEO of RocketSpace.
Founded in 2011, RocketSpace counts Uber, Cheetah Mobile and Blippar as those among its alumni.
"This deal is a critical piece of HNA's investment strategy and RocketSpace will be an important partner for us in Silicon Valley, China and throughout the world," says Eric Tong, CEO of HNA EcoTech, the high-tech industry holding group for the parent HNA Group.