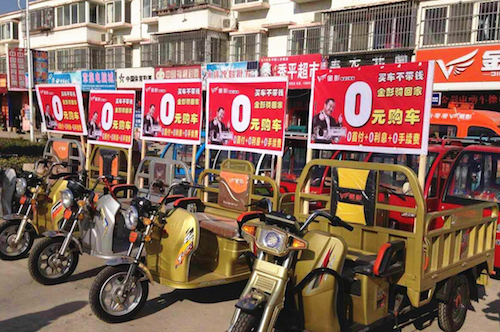 Shunwei Capital and Northern Light Venture Capital have co-led a RMB100 million (US$15 million) series B round in Shenma Jinrong, an e-commerce start-up focused on credit-driven consumption in China's rural areas.
China Growth Capital and Frees Fund also participated in the round.
"How to provide credit to farmers has been a challenging issue," says Li Wei, a managing director at Shunwei Capital. "Agricultural finance is one of the areas Shunwei is focused on, in addition to rural logistics, rural employment, entertainment and lifestyle."
"We pay a lot of attention to agricultural Internet-based concepts," says Zhang Peng, a partner at Northern Light Venture Capital. "We like grass-root start-ups with industry expertise that provide the kind of consumption model suitable for China's vast county level consumers."
Founded in 2015, Shenma Jinrong currently provides small consumer loans to farmers, particularly on purchases of electric bicycles and motorcycles, two most commonly used transportation methods in rural regions in China.
It claims to operate over 10,000 outlets across the country, providing zero down payment, zero interest rate and zero fees consumer loans for such purchases, with an eye to expand the types of agricultural products they finance in the future.
Frees Fund and Shunwei Capital previously invested an undisclosed amount in the start-up's series A funding round last year.