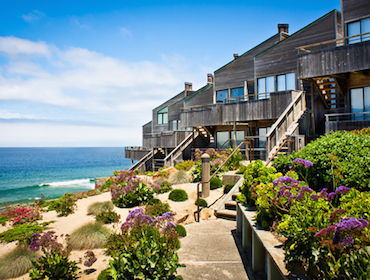 Chinese investors dominated Asian real estate outbound investment in the first half, accounting for 60%, or US$16.1 billion, of total investment, according to data released by CBRE.
The total transaction value of China's outbound investment in real estate more than doubled year-on-year, up from US$7.3 billion recorded for the first half 2015.
Insurance firms were the most active investors among Chinese outbound capital, accounting for 50% of the total, followed by conglomerates, property developers and sovereign wealth funds, each taking 23%, 10% and 9%, respectively.
The U.S. remains the favored target region for Asian outbound investment, taking 52% of the total investment value. New York has overtaken London as the top destination for investment among Asian capital in the first half.
There is also strong intra-regional activity within Asia as investors sought to diversify domestic market risks and achieve higher returns.
Chinese conglomerates were active in the first half of the year completing signature deals in Hong Kong and Japan, while Singaporean investors remained active in Southeast Asian markets.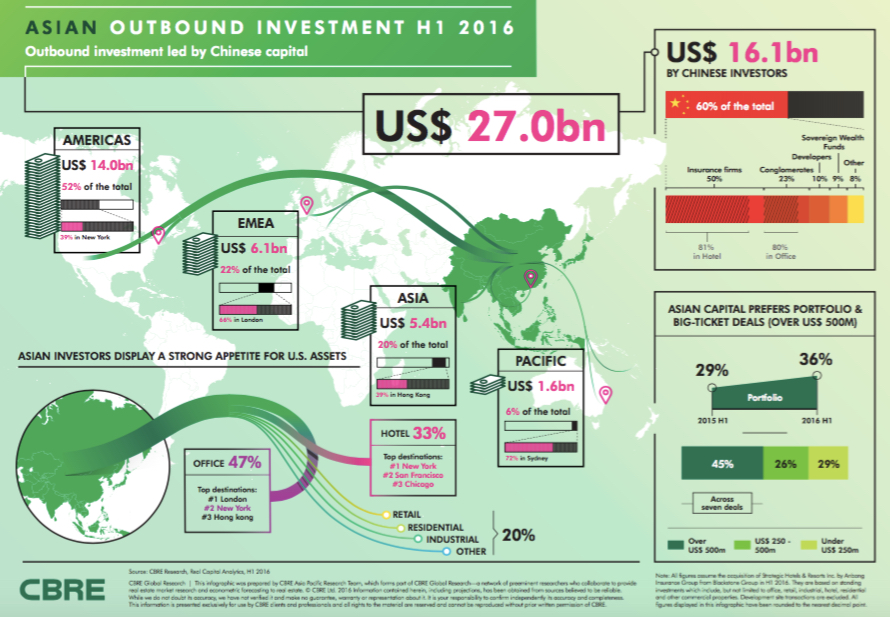 "Asian capital, particularly Chinese, continues to display strong investment appetite in overseas markets," says Ada Choi, senior director of research at CBRE Asia Pacific. "Concerns over the market slowdown in their home market have led Chinese investors to seek a safer investment environment which offer higher potential returns."
The office sector remained the most-preferred asset class for Asian investors, accounting for nearly half of overall investment at 47%, while hotels are gaining greater investor interests.
Asian investors have also shifted to invest in portfolio deals, increasing from 29% to 36% year-on-year, in order to rapidly expand their market coverage. Five of the top ten Asian outbound transactions were portfolio deals.
Asian outbound investment momentum will continue to be strong in the latter half, as there are some pipeline deals expected to be completed in the remainder of the year, says CBRE.