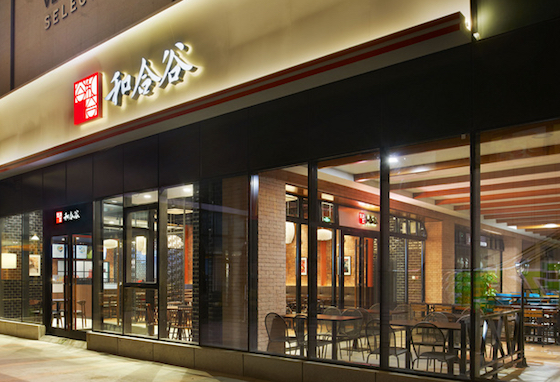 Hony Capital has invested another HK$1.5 billion (US$193 million) in Hong Kong-listed handbag maker Lee & Man Handbags and potentially drove another deal betting on the Chinese restaurant sector.
Lee & Man Handbags issued 1.27 billion five-year convertible bonds to Hony Capital, a disclosure filing shows, potentially increasing Hony's interest in the company to over 80%.
The bonds could be converted to shares at HK$1.18 apiece, representing a 5.6% discount to the closing price and a 6.8% discount to the five-day average price before the announcement.
Around the same time, Lee & Man announced that it would acquire a 60% stake in Chinese fast food restaurant chain Beijing Hehegu for RMB117 million (US$17.5 million).
The acquisition could be a deal driven by Hony, which has bet heavily on the restaurant business, including a buyout of U.K. franchise Pizza Express and establishing a restaurant unit to run two Korean restaurant brands in China.
The additional investment in Lee & Man Handbags may be geared toward a full takeover of the Hong Kong-listed "shell" that will be useful for Hony as domestic IPO market outlook remain uncertain, Chinese media reported.
In May, Hony acquired 50% of Lee & Man Handbags for HK$487 million at a per share price of HK$1.18 from the company's family owners.
In August, Hony Capital's CEO John Zhao became the company's chairman and CEO, while a number of Hony Capital's members joined the board. Lee & Man founders resigned at the same time.
Lee & Man, a handbag maker for brands including Puma, has been suffering from declining overseas orders and rising expenses. Its revenues declined 13.5% while profit plummeted 75.6% during the first six months this year.
On the other hand, Beijing Hehegu currently operates 94 stores in China with average monthly patrons of over one million.
It recorded pretax profit of RMB9.4 million in 2015, up almost 100% compared to 2014. The business is valued at RMB195 million in the current acquisition, a modest valuation compared to some other restaurant deals in China.
Lee & Man Handbags said in the filing that it aimed to diversify its businesses with the Beijing Hehegu acquisition.
Hony Capital also denied that the deal to acquire the restaurant chain was planned before its investment in Lee & Man Handbags.