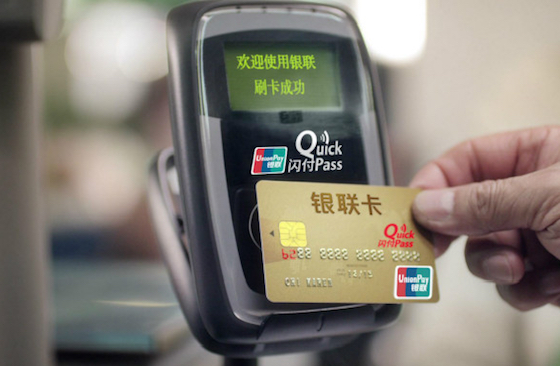 Everbright-IDG Industrial Fund, a joint venture investment vehicle established by China Everbright Ltd. and IDG Capital Partners, has invested RMB2 billion (US$297 million) in China UnionPay Merchant Services Co., Ltd., an acquirer handling payment services for China UnionPay-labeled cards.
After the completion of the transaction, Everbright-IDG Industrial Fund will become the second largest shareholder of the China UnionPay subsidiary. The fund will also have the right to appoint one or more directors to the company's board.
China UnionPay Merchant Services processes credit or debit card payments on behalf of merchants. The company operates in 337 cities in China, and serves over 5.7 million merchants and over 7 million POS terminals.
Everbright-IDG Industrial Fund was formally launched in June with a fundraising target to collect RMB20 billion (US$3 billion) to help mature Chinese companies grow and scale.
In September, the vehicle made its first investment, acquiring a controlling stake in the Shanghai Film Art Academy, a full-day institute of higher education in film.
The fund also invested in Shenzhen-listed LED supplier HC SemiTek Corporation, and partnered with Chinese lighting company MLS Co. to acqcuire Germany's OSRAM Licht AG's light bulb and LED-lamp business, according to a statement.
The joint fund focuses on investing in the financial technology, Internet finance, entertainment, education, mobile e-commerce and semiconductor sectors.