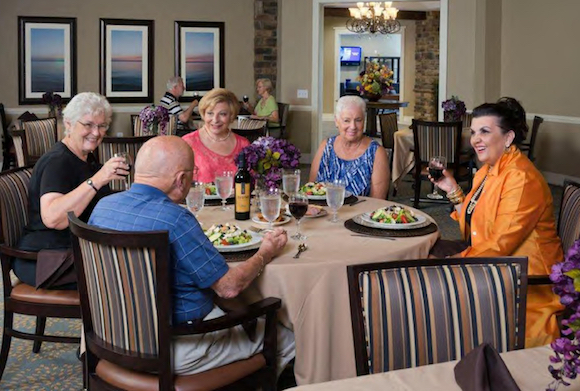 Taikang Life Insurance Co., China's fifth-largest insurer by sales, has agreed to acquire a stake of NorthStar Realty Finance Corp.'s senior care properties for US$1 billion.
New York-listed NorthStar Realty, a U.S. investment trust, owns over 460 healthcare properties, including 200 eldercare homes in the U.S. and U.K. The properties are valued at US$6.1 billion, according to the company's latest financial report.
The transaction, Taikang's largest investment for healthcare assets, comes at a time when NorthStar Realty is preparing for a three-way merger with NorthStar Asset Management LLC and private equity firm Colony Capital Inc.
At the end of 2014, there were 212 million people in China aged at 60 or above, or 15.5% of its total population. The senior population is estimated to reach as high as 33% of total population around mid-century.
Since 2013, most of Chinese provincial governments have listed senior care as an area where foreign capital are encouraged to invest in.
One of Taikang's objectives for acquiring the asset may be taking the healthcare management expertise back to China. It will be following the footsteps of others that have set up operations in China, including Cherish Yearn and Fortress Investment.
Like other Chinese insurers, Taikang has been on a global shopping spree as domestic returns dwindle. In July, Taikang bought a 13.5% stake in Sotheby's, making Taikang the biggest shareholder of the auction house.
Last year, the company bought the iconic Milton Gate building in downtown London for US$246 million with Hong Kong-based private real estate investment firm Gaw Capital Partners.