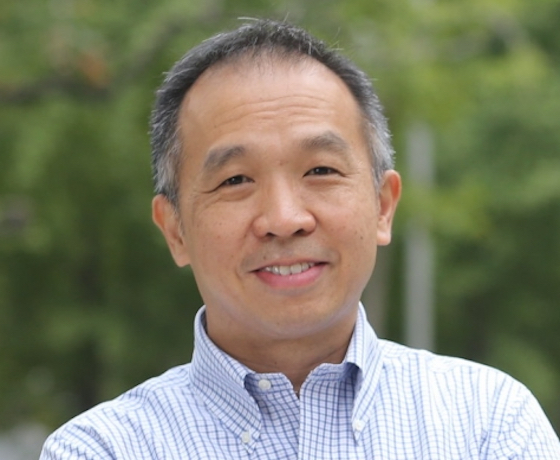 In this episode of China Money Podcast, guest Jixun Foo, managing partner at GGV Capital, spoke with our host Nina Xiang, on GGV's new funds, China's travel and education sector, and why Chinese companies have a better record of avoiding "down rounds."
Don't forget to subscribe to China Money Podcast for free in the iTunes store, or subscribe to China Money Network weekly newsletters.
You can also subscribe to China Money Podcast's Youtube channel or Youku channel.
Foo spoke to China Money Network on the sidelines of the 29th Annual AVCJ Private Equity & Venture Forum in Hong Kong.
Q: In April, GGV raised a massive US$1.2 billion across a number of funds, with a first time discovery fund geared for early-stage investments. What are the considerations behind these new funds?
A: Yes, the new US$250 million discovery fund is a first, and will allow us to invest in seed and series A rounds, mostly in China but also in the U.S. Our main fund generally invests in late series A, or series B and C rounds, which are our sweet spot.
During our 15-year history, we have built a good network of entrepreneurs who we have strong connections with. That is leading us to some early-stage companies. Also, after having backed a lot of successful entrepreneurs, we are getting good deal flows but also seeing serial entrepreneurs who want to start up something new again. These are the factors driving us to raise a discovery fund.
Q: U.S.-China is a key element in GGV's investment strategy. If you can divide between U.S. vs. China investments, what are the ratio between the two?
A: I guess when we started the firm, we were more U.S. centric. But we have a bottom-up methodology. We are driven by companies and opportunities in the market, not by certain asset allocation guidelines.
Q: It seems like GGV has slowed the pace of investment this year, supposedly to around ten deals in 2016, compared to 30 to 40 investments annually during the past two years. Why?
A: It really depends on what number you look at. In 2014 and 2015, there were a lot of new start-ups driven by the whole mobile revolution. But we've seen a slowdown in the market and industry consolidation during the past 12 months.
But we are still actively investing. It should be more than ten deals this year. In terms of our investment pace, we have gone earlier stage, which means the check size has become smaller. On the other hand, we have also done more follow-on investments. The number you mentioned probably doesn't include our follow-on deals.
Q: The increased number of follow-on deals is because the valuations are more attractive?
A: It's the companies we know well, like Wish (a San Francisco-based e-commerce mobile app) just announced they raised US$500 million led by Temasek.
Q: Has GGV participated in a follow-on investment where company's valuations dropped, in a down round?
A: There are a few situations in our portfolio. So far, these are U.S. companies, not Chinese ones.
Q: It seems Chinese companies are more capable of avoiding a down round, why do you think that is?
A: Chinese companies are more efficient in capital, so they will survive without needing to raise financing. Usually, down rounds are not easy to execute and insiders will resist. In the U.S., it is very much a norm.
Chinese companies can control their "burn rate" very quickly, so they will either survive, disappear, or get bought out. A down round is usually a sign of weakness. Are investors prepared to back a company whose valuation is going down? You really need to understand the risks.
It's easy to ride the momentum, where everyone is fighting to get in, that's an easy sale to an investment committee. But if you go to your investors and say "I'm going to invest in this company in a down round, and it's a great deal," that's much harder.
Q: Let's move on to some of your key portfolio companies. Iwjw, a Chinese online real estate agency, is operating in a challenging industry right now. What's your view on the company's road ahead?
A: The real estate market is a tough one and the whole value chain is hurting, even 58.com's stock price has dropped a lot because of the real estate correction. But I think fundamentally, there will be demand for real estate transactions.
Things were overhyped last year, and there was an over-correction to regulatory changes. But conditions should improve again over time. I don't know how long it will take, if it's three or six months, but there will be a recovery process.
Regulations are here to stay. Most players will have to figure out a way to navigate this. The traditional players will find it harder, but Iwjw will potentially gain market share because it has a cost-efficient model.
Q: Ctrip is now the dominant travel player in China. But we are also seeing efforts by others to try to get a piece of the pie, including Alibaba and Wanda, for themselves. In addition, airlines and hotel operators are trying to connect with users directly. I stayed in a hotel recently and they asked me to become a member and use their mobile app to make future reservations to enjoy discounts. Will Ctrip be threatened?