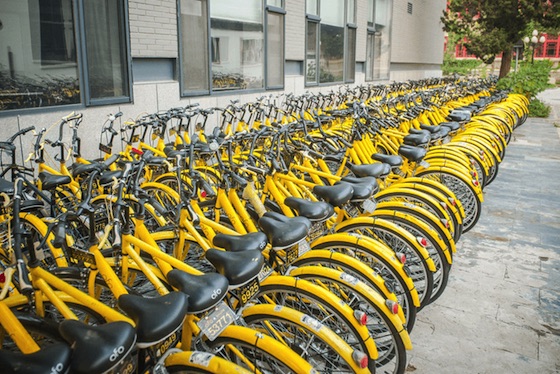 Beijing-based bike sharing firm ofo, which raised US$130 million venture funding last month following a capital injection from Didi Chuxing, has expanded its operations to 22 cities in China and increased total bike count to 160,000.
Mobike, backed by Hillhouse Capital, Warburg Pincus and others, entered its fifth city yesterday. Both companies are racing to become the leader in the bike sharing sector, while several new bike sharing players were founded in the past couple of months.
At the same time, ofo announced a partnership with smart bicycle and lifestyle start-up 700Bike, which is led by co-founder of Sungy Mobile and backed by Banyan Capital, China Growth Capital and IDG Capital Partners.
700Bike will help supply bikes to ofo, which needs vast amount of bikes to support its aggressive expansion.
ofo has also hired a number of ex-Uber executives to manage its operations in Beijing, Shanghai, Hangzhou, Chengdu and Guangzhou.
Another initiative is to encourage bike owners to donate their bikes to the ofo platform, therefore utilizing existing bicycles and reducing the need to buy new bikes. This would make ofo a true player in the "shared economy."
ofo is currently much bigger than Mobike, which reportedly has around 200,000 registered users in October. Ofo, beside having a larger network of operations, has around 1.5 million users.