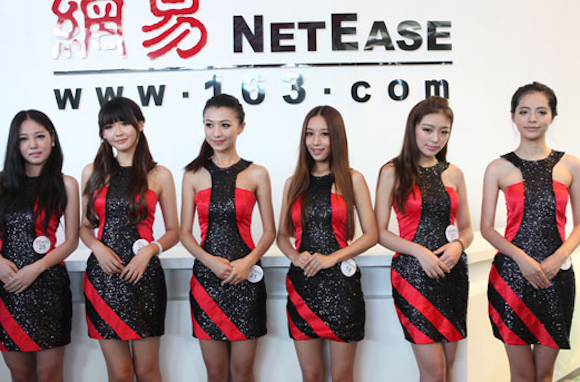 Chinese technology giants including NetEase, Tencent's Wechat, Huawei, Alibaba are gaining massive brand value, despite a slowing economy in the country, according to a new report released by Brand Finance.
NetEase is China's fastest growing brand as it doubled its brand value to US$3.6 billion in 2016. The company enjoyed massive success by developing popular games such as the Westward Journey series. Games revenue topped RMB18.5 billion in 2015, contributing to a profit of nearly RMB7 billion.
WeChat is also growing strongly, with its brand value up 90% year-on-year to US$6.5 billion and is in the top five in terms of year-on-year growth rate.
Its user growth has remained consistently strong, adding 40 million to 50 million new users a quarter since 2012 with the total now standing at around 850 million. As a result, advertising revenue is soaring with revenue for the third quarter 2016 up 51% on the previous year at RMB7.5 billion.
WeChat has become the default communication method for the majority of people in China and is rapidly gaining ground across the world. Consumers' relationship with WeChat is more profound than other brands. They see it throughout the day and it is the way that they engage with many other brands, their friends and family and the wider world. As such it commands almost unrivaled awareness and loyalty.
Huawei's brand value was up 77% to US$19.7 billion, making it one of China's top ten most valuable brands. The company is making astonishing progress internationally. In 2015, it overtook Microsoft to become the world's third largest manufacturer of smartphones and now has a 9% market share.
In addition, Chinese e-commerce giant Alibaba saw its brand value grow 65% to US$17.97 billion.
Chinese bank brands have been performing well for a number of years, however this year has seen particularly strong growth. China now accounts for 28% of global bank brand value while China Construction Bank has become the world's most powerful banking brand.
"Chinese banks are moving beyond provision of basic banking services and are investing in their brands, they are performing well on customer brand equity measures such as familiarity, consideration, preference, satisfaction and recommendation," said Alex Corringham, consultant at Brand Finance.
China Mobile, the world's largest mobile operator by subscribers, is China's most valuable brand. Its latest valuation of US$49.8 billion represents an 8% increase from last year's value.
The slight slowdown in the economy has hurt luxury goods, negatively affecting Chow Tai Fook, its brand value dropped 12% to US$3.7 billion, says the report.