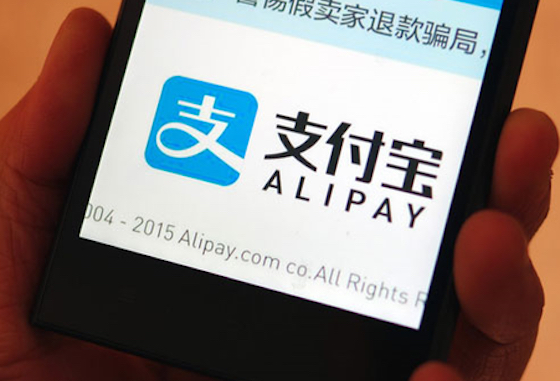 Ant Financial Services Group, the financial technology affiliate of Alibaba Group Holding Ltd., has agreed to buy Dallas, Texas-based American money transfer company MoneyGram International Inc. for approximately US$880 million to step up its international expansion.
The deal with NASDAQ-listed MoneyGram will allow Ant Financial to provide various services to an additional network of 2.4 billion bank and mobile accounts worldwide, as the Chinese financial tech giant faces market share erosion at home from Tencent Holdings Ltd's Wechat payment platform.
Ant Financial is offering US$13.25 per share in cash, an 11.5% premium to MoneyGram's closing price before the announcement of the deal. The Chinese firm will also assume or refinance MoneyGram's outstanding debt.
Ant Financial already owns minority interests in Indian and Thai payment companies Paytm and Ascend Money as part of strategic partnerships to help expand growth of online and mobile payment in those countries.
"The acquisition of MoneyGram is a significant milestone in our mission to bring inclusive financial services to users around the world," said Eric Jing, chief executive officer of Ant Financial. "The combination of Ant Financial and MoneyGram will provide greater access, security and simplicity for people around the world to remit funds, especially in major economies such as the United States, China, India, Mexico and the Philippines."
MoneyGram's main business is allowing customers and businesses to send cash to one another, generating revenue from transaction fees and spreads on foreign-exchange rates. A large portion of its users are migrant workers in the U.S.
Ant Financial serves more than 450 million mainly Chinese customers and 180 million more customers via India's Paytm. It provides a myriad of services from payment, credit rating, consumer loans, wealth management to insurance.
The company is reportedly seeking an initial public offering some time this year to raise at least US$10 billion. It was last valued at US$60 billion in April 2016, when it raised US$4.5 billion from CIC International, the Chinese sovereign wealth fund's international investment arm, a unit of China Construction Bank and other investors. Some other estimates put the company's valuation at US$75 million.
Ant Financial has also invested in many tech companies globally, including U.S. tech Firm EyeVerify, Yum China, Chinese on-demand food delivery app operator Ele.me and Chinese ride share giant Didi Chuxing.