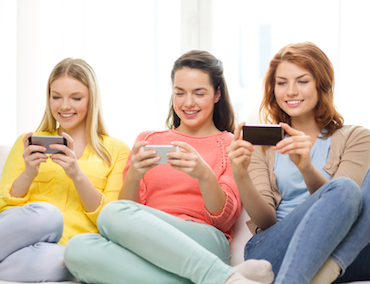 Chinese personalized news app Toutiao, backed by Sequoia Capital, Weibo and SIG China, has acquired U.S.-based video sharing platform Flipagram to expand its video content and grow its U.S. market presence.
No financial details of the deal were disclosed. But the Los Angeles-based Flipagram last raised US$70 million in 2015 at a valuation of between US$300 million and US$400 million, and started to look for a buyer last summer.
Previous media reports indicated that getting that valuation would be a great outcome, but the company lacked leverage because of poorer operational fundamentals than expected.
"We have been striving to enhance the efficiency of information communication. We hope the state-of-the-art technology of Toutiao will bring something different to Flipagram," said Yiming Zhang, founder and CEO at Toutiao, in a statement.
With the acquisition of Fliparam, Toutiao will get a mobile video property and operations in the U.S., and deliver Fliparam videos via Toutiao's platform globally. At the same time, Fliparam will enhance its network with Toutiao's content recommendation engine.
"Since the launch of our free app in late 2013, Flipagram has been one of the most popular mobile video creation apps in the world. We have enabled hundred of millions of users around the world to create and share amazing video stories, with just their phones," said Flipagram co-founder and CEO Farhad Mohit. "Today we are thrilled to take the next step in our journey, with Toutiao, whose expertise in content recommendations can help take the Flipagram mobile video network to the next level."
Founded in 2012, Toutiao, a Chinese news reading app recommending stories and videos, currently has 175 million monthly active users with each spending an average of 76 minutes per day on the platform. The company raised US$100 million in a series C round led by Sequoia Capital in 2014 at a valuation of US$500 million. It is currently seeking to raise US$1 billion at a valuation of US$10 billion in a new funding round, according to Chinese media reports.
Flipagram has 36 millions monthly users worldwide, with musical artists, brands and millions of ordinary people looking to tell stories via shared videos.