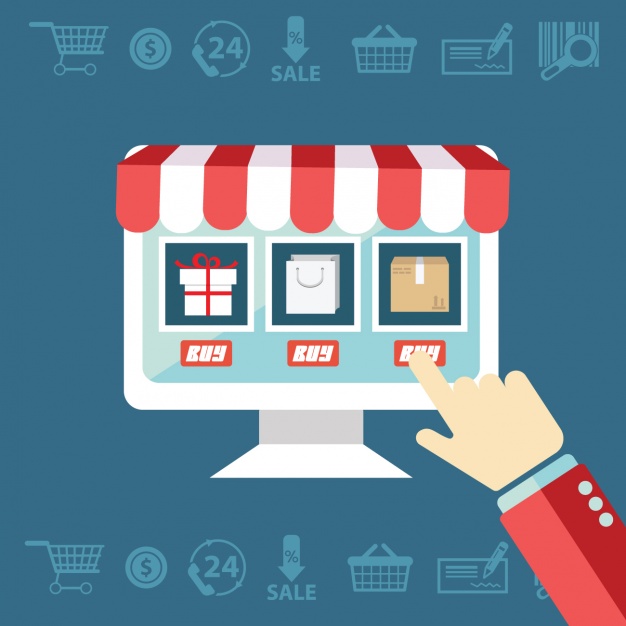 Contrary to worries that China's online-shopping boom might run out of steam, the market will sustain its momentum and more than double in size over the next several years, according to a new report from Goldman Sachs.
Already the world's largest, China's online retailing market will grow to US$1.7 trillion in total gross merchandise value by 2020, compared with US$750 billion last year, Goldman said. Anticipating the number of Chinese consumers shopping online will surge by an additional 200 million in the next few years from 460 million last year, Goldman analysts raised their forecast for total online retail sales in 2020 by 15 percent.
"While there have been concerns of a slowdown following deceleration in growth to mid-20% in 2016, we expect online retail growth to sail on at 23% compound annual growth rate (CAGR) over 2016-2020, continuing to grow at nearly triple the pace of offline retail," the Goldman report said.
Analysts also revised upwards their forecast for online penetration of China's overall retail market. Goldman expects penetration to increase from 16% last year to 25% in 2020, up from a previous forecast of 22%.
The next phase of growth in China online shopping will be fueled by several trends, among them ongoing expansion of the variety of goods available online; greater spending by consumers in smaller cities who are increasingly shopping online; and new "omnichannel" initiatives, the combination of online and offline resources by the country's largest e-commerce platforms in partnership with brick-and-mortar retailers.
The biggest opportunity Goldman sees in the coming years is expansion of online sales of Fast Moving Consumer Goods (FMCG), including product categories such as groceries, personal care and healthcare, packaged foods and other everyday items typically found in supermarkets.
Goldman expects China's total online and offline FMCG market to reach US$2 trillion by 2020, with online penetration rising from just 5% last year to 13%.
Low profit margins and slow deliveries have hampered FMCG online sales growth in the past. However, Alibaba Group and JD.com, China's largest two e-commerce operators, have over the past two years built out nationwide networks of fulfillment centers that are transforming supply chains and slashing delivery times by storing goods closer to a greater number of population centers.
While Goldman predicted FMCG online gross merchandise value growth would average 34% annually between 2016 and 2020, growth is expected to remain strong in major, more mature product categories including clothing and consumer electronics. Currently apparel, footwear and accessories make up almost a quarter of all e-commerce sales.
"Our Technology research team expects the adoption of virtual reality and augmented reality technology to revolutionize the high-end retail market, which has traditionally been challenging for the internet to penetrate," Goldman analysts wrote. "With such technology, an apparel consumer could use VR/AR to see how clothes would look on them without physically trying them on, and even shop around in virtual stores using VR devices and pick items in the VR environment without physically visiting the malls/stores."