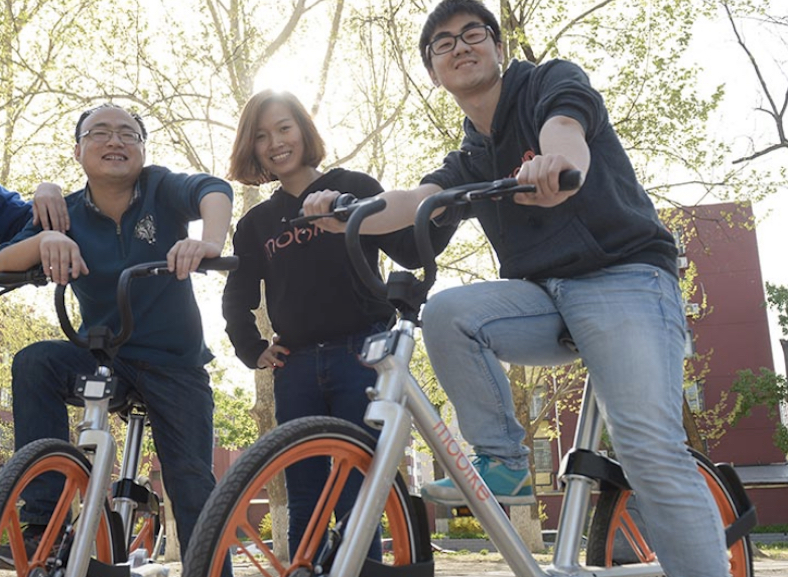 Chinese bike renting unicorn Mobike said today that it is now recording an average of over 20 million rides every day from the 3.65 million smart bikes it operates across over 50 cities. That compares with the over 20 million peak daily order registered by five-year-old ride sharing giant Didi Chuxing, indicating the rapid rise of the bike renting phenomenon in China during the past year.
Mobike users have cycled a combined distance of over 2.5 billion kilometers, reducing carbon emissions by 540,000 tons, the equivalent of taking 170,000 cars off the road for a year, or the equivalent of reducing 4.5 billion microgram PM2.5, the company announced today.
At the same time, Shanghai-based Mobike is also launching a new artificial intelligence-driven platform, nicknamed Magic Cube, to create better solutions to solve urban mobility challenges.
"Magic Cube enables us to maximize our unique, GPS-based solution to smart biking by transforming our user, trip, and city data into meaningful insights that improve our overall operating efficiency. This technology allows us to accurately predict peaks in demand and forecast travel patterns on a day-by-day and hour-by-hour basis, so that we can allocate our fleet more effectively across the cities where we operate," said Joe Xia, Mobike's chief technology officer.
The Magic Cube platform can integrate and analyze hundreds of variables including weather, time of day, location, crowd patterns, and supply and demand trends, to provide highly accurate predictive models that can be used to enhance operating efficiency.
Mobike is applying the technology in areas such as simulation of user patterns, forecasting and balancing supply and demand, predicting parking requirements, enhancing day-to-day operating efficiency, and geo-fencing initiatives.
Mobike now has over 200,000 smart bikes in each of China's largest tier 1 cities in Beijing, Shanghai, Guangzhou, Shenzhen, and Chengdu, with over 300,000 in Beijing alone. To meet growing demand for its smart bikes equipped with GPS and smart locks, Mobike has increased its capacity to produce 100,000 bikes daily, accounting for 45% of global bicycle production capacity.
As bike renting companies boom in China and globally, cycling has doubled in usage over the last year, accounting for 11.6% of total transportation today, versus just 5.5% of overall transportation a year ago.
Car trips have fallen by 3.2% to 26.6% over the same period. Usage of private car services and illegal auto rickshaws has decreased significantly following the growth of bike renting, according to a white paper published by Mobike.
Mobike was founded in January 2015, and launched its bike renting operations in Shanghai on April 22, 2016. In less than a year, the company has rapidly expanded to over 50 cities around China and internationally. Mobike currently operates more than 3.65 million bicycles and still growing, has tens of millions of users, and has accumulated more than 700 million trips. On March 21, the company launched its first international operation in Singapore.
Its major investors include Singapore's state investment firm Temasek Holdings, Chinese investment firm Hillhouse Capital, Tencent Holdings Ltd., Foxconn Technology Group, Warburg Pincus, Ctrip, TPG and Chinese hotel operator Huazhu Hotels Group.
Even though Mobike and its peers such as ofo have marketed themselves previously as bike sharing firms, their business model is one of renting self-owned bikes and has nothing to do with the sharing economy.