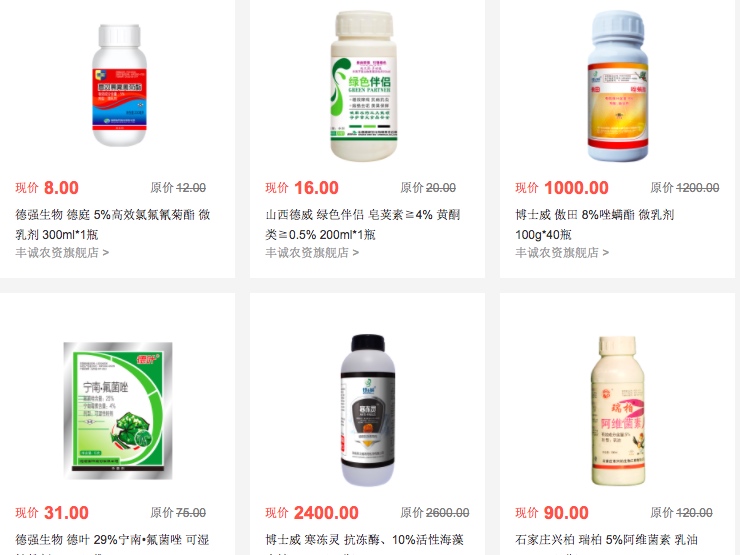 Orchid Asia Group and China Growth Capital have led a RMB200 million (US$29 million) series B round in agriculture e-commerce platform Dafengshou, with participation from Matrix Partners China, according to a company announcement.
"The agricultural materials industry in China has a market size of trillions of RMB. But in the past ten years, business models and technologies have not been upgraded much," said Xiao Min, a partner at Matrix. "Dafengshou, as an agriculture e-commerce platform, has a unique business model that improves transaction efficiency and provides better products and services for farmers."
Founded in 2014, Dafengshou sells pesticide, fertilizer, agricultural tools and books to over 300,000 farmers in China. The platform currently covers a number of provinces in China including Jiangxi, Anhui, Guangdong, Guangxi and Hubei.
The company previously raised a series A round worth tens of millions of RMB from Matrix Partners China in January 2016. It plans to use the latest proceeds to expand its offline business and integrate upstream and downstream industries to provide better solutions to users.
Venture firms are showing increased interest in China's agricultural technology. Nongtian Guanjia, a sharing platform connecting agricultural drone operators with farmers, raised a RMB50 million (US$7 million) series A round led by Gobi Partners earlier this month.
In January, Nongfenqi, an Internet finance start-up focused on the Chinese agriculture sector, raised a RMB100 million (US$14 million) series B round from Bertelsmann Asia Investments (BAI).