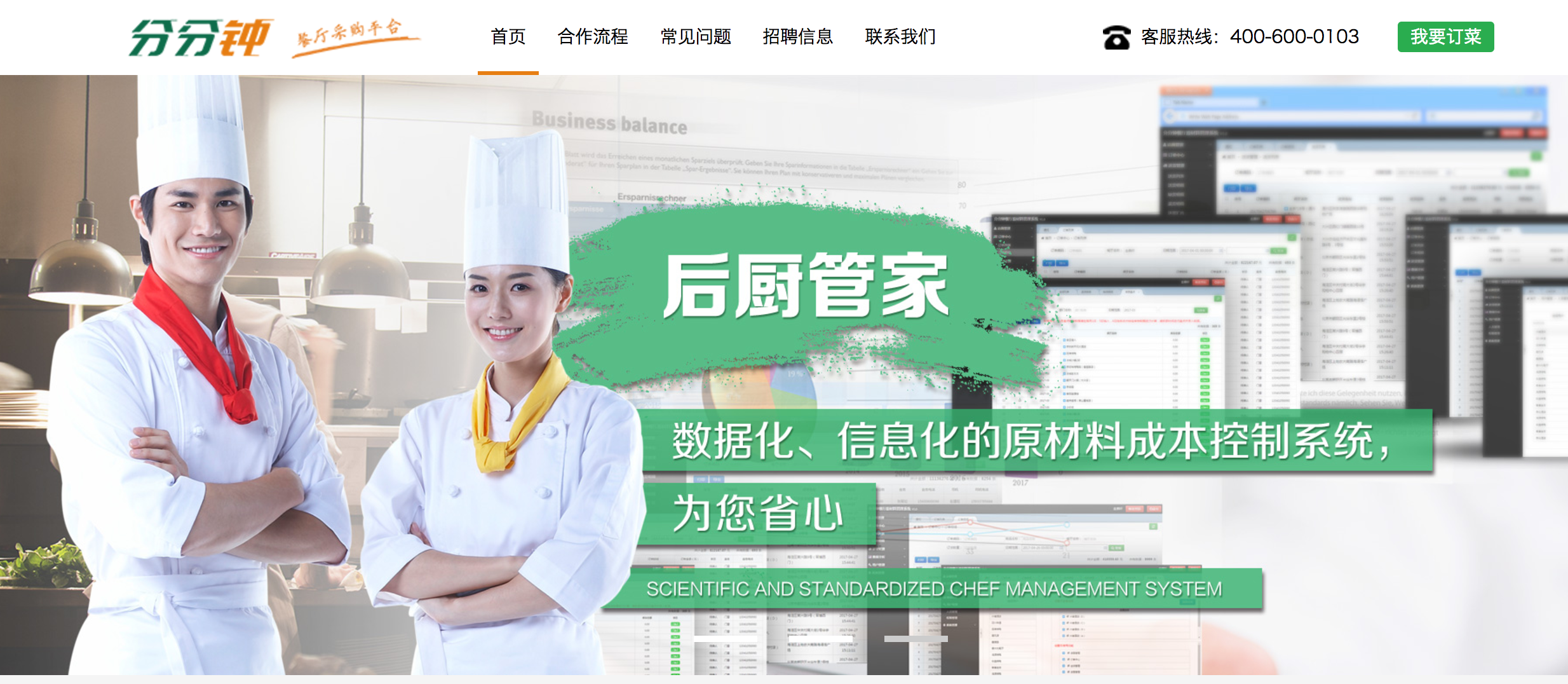 Fenfenzhong, a Beijing-based online procurement platform for restaurants, has raised RMB110 million (US$16.7 million) in a series A round from China's National Small and Medium-size Enterprises Development Fund, a direct investment vehicle of the National SMEs Development Fund. THG Ventures, a venture capital arm of Tsinghua Holdings, also participated in the round, according to local media.
Fenfenzhong started life in 2009 as Jinhe Restaurant, a popular eatery in Zhongguangcun, a technology hub in Beijing. After the restaurant closed in 2015 due to an urban reconstruction project, the management team shifted its focus to food procurement services and launched its online platform.
The company's platform offers more than 5,000 types of goods including fresh meat and vegetables, frozen food, drinks, spices and utensils. It has also developed a centralized process for procurement, logistics, warehousing and distribution. The company has 300 employees, 200 trucks and controls 30,000 square meters of warehouse space.
Zhou Yili, CEO of Fenfenzhong, said that in the past year the company has worked hard on standardization of fresh food management and kitchen management. The company's kitchen management system enables restaurants to control procurement, warehousing, accounting, cost analysis and monitor the freshness of food.
Fenfenzhong previously raised a RMB10 million (US$1.5 million) pre-A funding from Genial Flow Ventures.