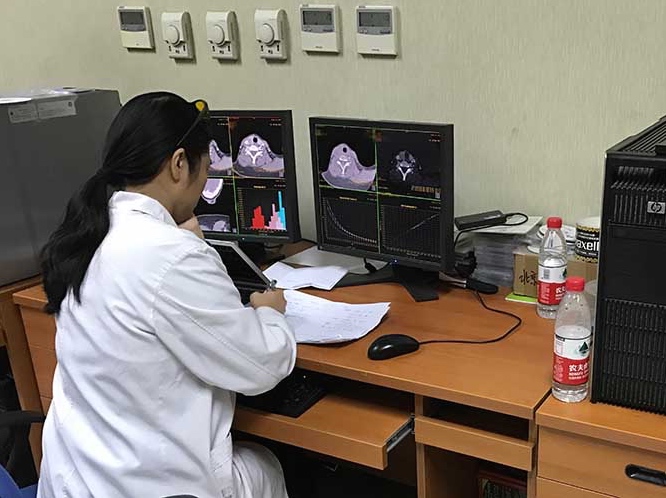 Qiming Venture Partners has led a RMB120 million (US$18 million) series B round in Infervision, a Chinese artificial intelligence start-up developing medical imaging technology.
Sequoia Capital China and Genesis Capital also participated in the round, according to a company announcement.
Founded in 2016 and headquartered in Beijing, Infervision applies deep learning technology to assist medical image diagnosis. Its product, AI-CT, works to identify the core characteristics of lung caner and detect suspicious lesions in computerized tomography scans. The company says the technology is especially sensitive to hard-to-detect nodules such as semi-solid and ground glass nodules. Another product, AI-DR, which targets cardiothoracic lesions, can reduce digital radiography analysis time from ten minutes to as little as five seconds, the company says.
"The application of AI technology in the healthcare industry is still in an initial stage, but we believe it has huge potential," said Kuantai Yeh, a partner at Qiming. "AI technology can improve diagnosis efficiency and provide better services for customers. Infervision has both the technology capability and commercialization ability, and we believe it is the leading player in the industry."
According to the company, over ten hospitals have applied Infervision's solutions to date.
The start-up previously raised a RMB50 million (US$7 million) series A round in January led by Sequoia Capital China. One year prior, it received a RMB12.5 million (US$2 million) angel round from Innoangel Fund and Powercloud Venture Capital.
It plans to use the latest proceeds to support the commercialization and clinical trial of its products, as well as expand its business into overseas markets.