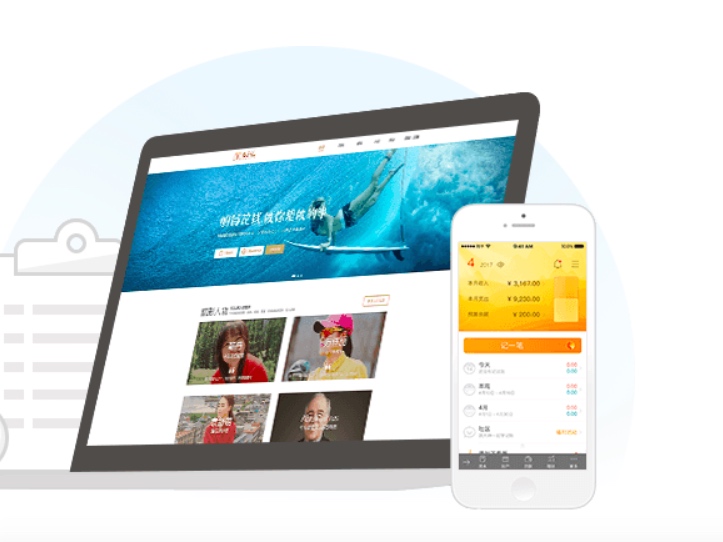 KKR has led a US$200 million series C round in Shenzhen Suishou Technology Co., a Chinese personal finance management platform, as part of the start-up's series C round.
KKR is making the investment from its Asian Fund III, which reached a final closing at US$9.3 billion in June 2017, the largest Asia-dedicated private equity fund ever raised. Suishou declined to disclose more information when contacted by China Money Network.
Founded in 2009, Suishou enables individuals to better manage their personal finances by providing a one-stop mobile destination to track spending, organize budgets and manage credit card usage. Its products include personal bookkeeping app Suishouji, and fully automated credit card management app Cardniu. The two apps have been downloaded over 300 million times, the company said.
"With rising per capita income and growing awareness of financial planning, more people are adopting online tools to manage their wealth," said Paul Yang, member and CEO of KKR China, in a company announcement. "Suishou is a leader in the industry with best-in-class technology and an experienced management team. We're extremely excited to partner with Gu Feng and the whole Suishou team."
Suishou is betting on China's growing middle class and rising urbanization. With these demographic changes, disposable incomes of urban consumers have been expected to double between 2010 and 2020, according to McKinsey. As these consumers have become wealthier and more focused on their personal finances, there has been a growing demand for resources to help them manage their planning and budgeting.
The start-up previously raised a series B round worth tens of millions of U.S. dollar from Chinese venture capital firm Fosun RZ Capital and Sequoia Capital in 2014. One year prior, it raised a series A round worth tens of millions of U.S. dollar from Sequoia. Suishou Plans to use the latest proceeds to expand its business across China.