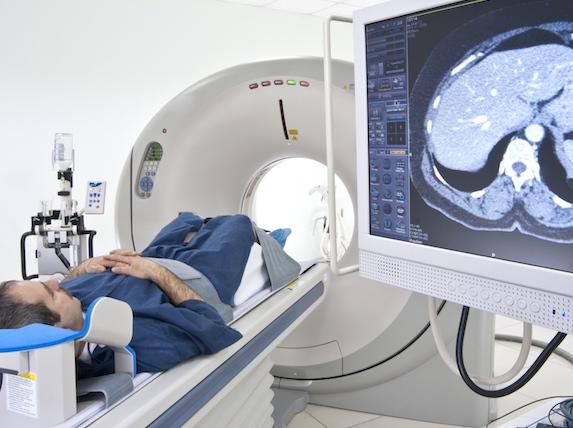 Chinese venture capital firm SBCVC has led a RMB200 million (US$30 million) series B round in 12 Sigma Technologies, a San Diego-headquartered medical imaging firm founded by a team of Chinese scientists.
It marks the largest funding round in the medical imaging field in China this year. CDBI Partners, Delian Capital, as well as existing investors Zhen Fund and Matrix Partners China also participated in the round, according to a company announcement.
12 Sigma was founded in 2015 by two former Qualcomm employees speicializing in deep learning and computer vision. This August, the company debuted its first product, named σ-Discover Lung, for lung sarcoidosis diagnosis. It can collect sarcoidosis data which can be hardly measured by traditional tools, as well as provide diagnosis reports for the disease.
At the same time, the company has had three products apply for certification from China Food and Drug Administration. It plans to launch three to five new products each year in the future to cover diseases of central nervous system, liver, pancreas, prostate and gynaecology, the company said.
The company is headquartered in San Diego with research and development teams in Beijing, Suzhou and Shanghai. It has formed partnerships with General Electric to jointly develop smart diagnosis products for tumor, cardiovascular disease and CT scan, as well as with 50 top-tier hospitals in China for applied medical diagnostics,technical research and clinical trials.
"12 Sigma is an innovative healthcare company with leading artificial intelligence technology and medical imaging applications. We believe the combination of medical imaging and AI will have huge potential," said Peter Hua, managing partner at SBCVC. "If the technology can be applied widely, the efficiency of radiologists doctors' diagnosis will be improved and cost will be reduced. We hope 12 Sigma can grow quickly and help more patients."
The company previously raised series A round worth millions of U.S. dollars this April from K2VC, Zhen Fund and Matrix. It plans to use the latest proceeds to build its research team and sales team.