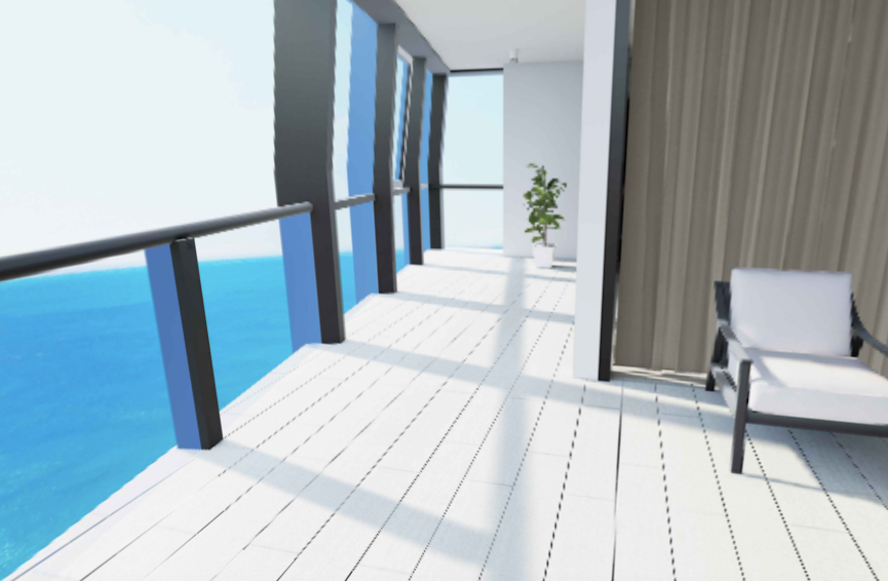 Chinese artificial intelligence company SenseTime has teamed up with Chinese property developer Modern Land (China) Co. to lead a RMB210 million (US$32 million) series B round in 51HiTech, a Beijing-based virtual reality and augmented reality start-up focused on applications in the real estate sector.
The deal, the first major investment done by SenseTime after it secured over half billion U.S. dollars in financing this year, highlights the Chinese AI company's ambitions beyond being an AI technology solution provider to other enterprises.
This investment follows SenseTime's announcement last month that it would have its artificial intelligence algorithm coupled with Qualcomm's chips for applications in smart phones, cameras, robots and Internet of Things devices. Qualcomm also invested an undisclosed amount in SenseTime. Both today's investment and the partnership with Qualcomm demonstrates SenseTime's strategy to expand both upstream and downstream, in order to position itself as an AI company with both the technology and real products.
"51HiTech is a VR firm that has established a mature production base and and business model. The combination of VR and AI will be significant in expanding the use of these technologies," said Xu Bing, a co-founder of Sensetime in a company announcement. "With the strategic investment, SenseTime will further develop its technology ecosystem by obtaining more algorithm training for VR. SenseTime will also provide algorithm tools for 51HiTech to lead industrial innovations."
Other investors including Shanghai Pudong Development Bank, Silicon Valley Bank, Lightspeed China Partners, Shenzhen Green Pine Capital Partners, Green Living equity investment fund and Star VC also participated in this round.
51HiTech was co-founded in 2015 by Archer Li, a former Modern Land executive, and Oscar Xue, who worked in Internet product design at Microsoft and Baidu. The company started with providing VR and AR technologies for real estate companies to conduct viewings via VR and AR. It is gradually expanding its services to automobile, education and gaming industries.
The company has over 240 employees, with 65% of them being researchers of computer graphics, computer vision and deep learning. It also has research centers in Beijing, Shanghai, Chengdu, Silicon Vally, London and Frankfurt. Its main clients include major Chinese property developers Country Garden, Vanke, carmaker BMW and telecommunications leader China Mobile.
Li said the proceeds of the funding will be used for hiring more people, updating its autonomous driving systems, as well as perfecting its VR and AR technologies. The company recently launched its Cybertron autonomous driving system, which includes a VR training platform, a VR interaction platform and AR glasses.