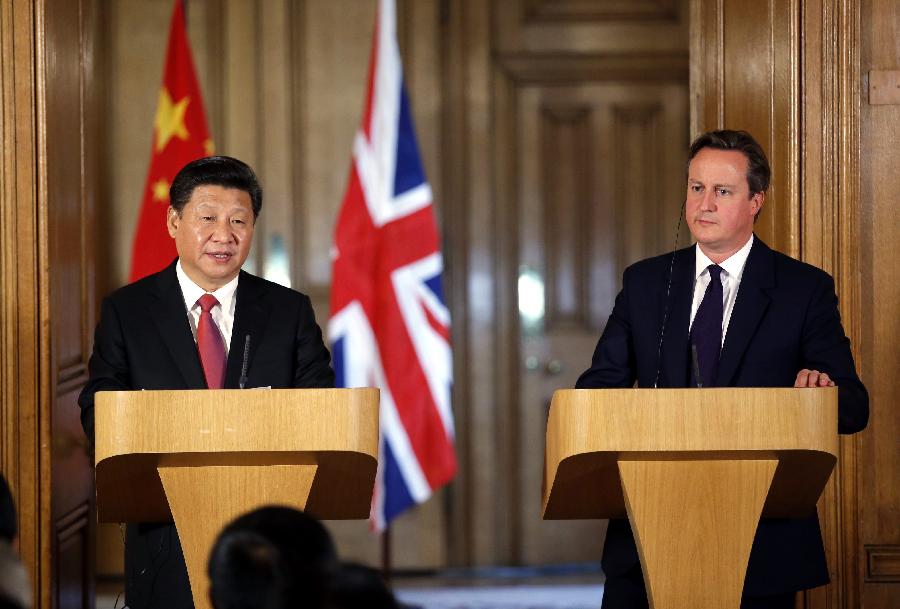 China and the United Kingdom have agreed to set up a bilateral investment fund with an initial target of US$1 billion to support projects under the Belt and Road Initiative, according to a statement released following an annual high-level dialogue between the two nations.
The deal was reached Saturday after the ninth China-UK Economic and Financial Dialogue in Beijing, which was co-chaired by Chinese Vice-Premier Ma Kai and the UK's Chancellor of the Exchequer Phillip Hammond.
Former Prime Minister David Cameron will become vice chairman of the fund, according to media reports. "David Cameron remains very proud of his work as prime minister launching a 'golden era' between the UK and China," his spokesman told media.
The fund will be managed by institutional investors from China and the UK, and "it will invest in innovative, sustainable and consumption-driven growth opportunities in the two countries as well as third markets to create employment and boost trade links," the statement said.
At the Saturday meeting, the two sides also reached a series of new agreements on deepening economic and financial cooperation and providing new impetus for the development of China-UK relations.
The two countries signed an agreement for the UK to inject US$50 million into the Asian Infrastructure Investment Bank's Project Preparation Special Fund, which provides grants to support development projects in lower-income member nations.
At the same time, China and the U.K. agreed to accelerate preparations and develop a timeline to launching the London-Shanghai Stock Connect, a scheme designed to allow companies from the two countries to list on each other's stock markets.