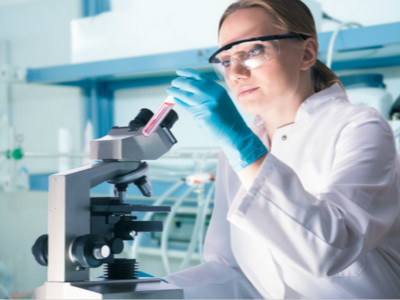 U.S. pharmaceutical giant Pfizer has taken a financial stake and entered into a two-year research collaboration with NetVation DL Medicine, a privately held biotechnology company that is backed by Chinese Academy of Sciences.
Under the agreement announced today, NetVation DL will collaborate with Pfizer in producing new chemical entities against pre-selected targets from multiple therapeutic areas. The size of Pfizer's stake in the Chinese company was not disclosed.
"New target ideas and novel chemical matter are critical to our success in bringing new therapies to patients around the world," said Yuan-Hua Ding, Executive Director, External Science & Innovation, Pfizer. "This collaboration represents our worldwide commitment to partnering with companies that are doing innovative scientific work to help enhance our portfolio across multiple disease areas."
There have been increasing investments between Chinese and U.S. biotechnology companies. On January 2, Lilly Asia Ventures led a US$77 million investment in Sansure Biotech Inc., a Changsha, Hunan Province-based biotechnology company focusing on molecular diagnosis and genetic testing techniques.
Later that month, China's Sinobioway Sunterra Biotechnology invested US$10 million in F1 Oncology, a U.S.-based biotechnology company discovering and developing adoptive cellular therapies for solid tumors.
Research conducted under the Pfizer-HitGen collaboration will utilize HitGen's DNA-encoded libraries to validate early targets, identify novel chemical matter, and conduct lead optimization, the companies said. Compounds that meet specific requirements will be advanced further in the discovery process. Additional screening technology platforms will also be utilized.
DL Medicine, based in Chengdu, describes itself as a newly formed discovery stage company using emerging technologies to expedite the drug discovery process, financed by HitGen and Anlong, a healthcare focused fund backed by Chinese Academy of Sciences.