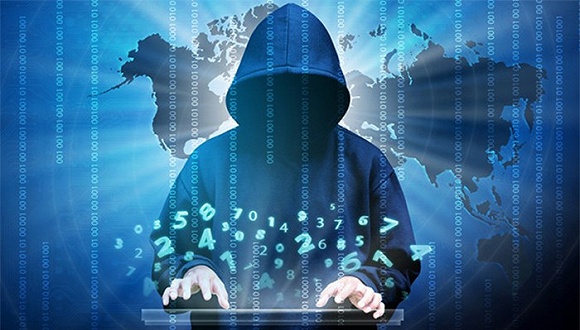 The Chinese Ministry of Public Security has detected over 22,000 cyber criminal cases and arrested over 33,000 suspects in first six months of its drive against online crime.
The crack down started in February when the ministry deployed national public security authorities to carry out a one-year special action named "Cyberspace Management 2018."
In the six months since its inception, the public security authorities dealt with more than 92,000 administrative cases and shut down or suspended over 34,000 websites, according to a report published by the Ministry of Public Security.
More than 1,000 websites including Baidu, Sino Weibo and Youku were imposed administrative penalties. Over 10,400 enterprises were required for rectification in accordance with the law.
According to the report, the public security authorities strengthened inspections on cyberspace found that criminal information was of high incidence and frequency.
They wiped out over 1.56 million criminal messages, closed down over 50,000 illegal internet accounts and guided internet enterprises in China to filter more than 204 million illegal websites.
The authorities supervised and regulated 43 website columns including Baidu Music, Sino Weibo and Sogou Pics, which had spread illegal information such as that on guns, bank cards, invoices and online prostitutes.
In addition, about 119 Internet Data Centers (IDC)  including 21vianet.com, Dr.Peng Broadband, China Telecom Hangzhou and China Unicom Zhengzhou were also supervised and regulated, the report said.
The authorities also conducted special inspection on services such as e-commerce, online games, webcast and online short videos, it added.
More than 320,000 online shops and 140,000 illegal accounts including communication codes and payment accounts were shut down. Over 1,000 illegal anchor accounts and about 670,000 illegal live studios were also closed.
Similarly, about 54,000 applications spreading obscenity and violence were cracked down.
As for online black industries that supplied facilitating conditions to prominent crimes such as internet fraud, pornography and gambling, and formed criminal interest chains, public security authorities have aimed to crack down on the upstream crimes, said the report published by the Ministry of Public Security.
They have struck a severe blow on those who provided information, technology and tool support to crimes such as infringement of personal information, hacker attacks and illegal black card trading.
Over 8,000 suspects were arrested, among which over 300 were industry insiders of telecommunication service providers, internet enterprises and banks and over 1,200 were hackers. Moreover, about 2,700 thousand "black cards" were seized, it said.
Crimes relating to online pornography, gambling and fraud debt, the ministry took the initiative to attack proactively, handle quickly and strike heavily, arresting over 7,000 people involved and closing more than 250 gambling gangs, the report added.
Last December, the public security bureau of Tai'an, Shandong Province, found someone had secretly set up a website named "Red Beaver Special Mall", and established an online casino through "RMB one-yuan purchase". Local police of Tai'an immediately set up a task force to investigate the case.
They found the website operator was Chaozhou Joint Exhibition Technology Cooperation Ltd.
On March 29, the police arrested 34 people involved in Chaozhou, Guangdong Province, seized over 1,000 cellphones and 60 computers, and froze illicit money worth over RMB50 million (US$7.3 million).
In June, the public security authorities of Guangdong Province also enhanced the online gambling inspections during the World Cup, discovering several gambling gangs of using social networks such as QQ and WeChat to promote gambling platforms.
From June 14 to July 15, the authority cracked down on 29 gangs involved, arrested 462 suspects, destroyed 79 gambling websites and applications such as "The Crown" and "Passion World Cup", shut down 251 QQ and WeChat groups, and froze illicit money worth over RMB260 million (US$37.9 million).