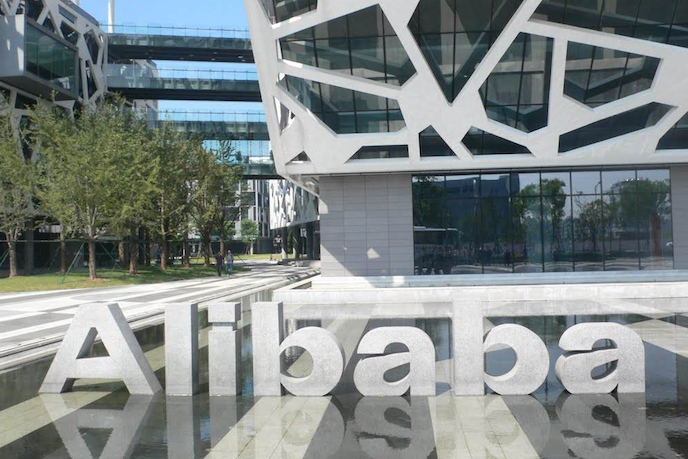 Chinese e-commerce giant Alibaba Group Holding Limited said today it is merging its food delivery unit Ele.me and in-store consumption, to compete with Meituan Dianping for dominance in China's growing on-demand services market.
Alibaba will set up a "local services company" combining Ele.me and Koubei, said the company in an internal letter to staff.
According to Alibaba's financial report for the quarter ended June 30, the planned merger of the duo has already received over US$3 billion in new investment commitments from investors including Alibaba and Japan's SoftBank Group Corp.
The two units currently cover a total of 676 cities with 3.5 million registered merchants, said the letter.
Ele.me, which was fully acquired by Alibaba in April in a US$9.5 billion deal, will have its current chief executive Wang Lei head the new company. Fan Chi, Alibaba's vice president and current chief executive officer of Koubei, will remain in his position and report work to Wang, said the letter. Koubei was founded in 2015 as a 50-50 joint venture of Alibaba and its affiliate company Ant Financial.
"The goal of the local service company is not only for the food market, but to take on the bigger mission to redefine urban life and to make it better and more convenient," said Daniel Zhang, Alibaba's chief executive officer in the letter.
Alibaba said that the merged company will leverage Alibaba's capabilities in new retail, membership systems, marketing, logistics, finance and other areas that center on urban living.
Alibaba's major homegrown rival Meituan-Dianping, an online platform for ordering food and booking movies and restaurants, raised US$4.2 billion from its Hong Kong initial public offering in September. The company is backed by Chinese social media and gaming giant Tencent Holdings Limited.
According to a report conducted by Chinese research firm iiMedia Research in June, Meituan-Dianping had a 41% share of Chinese food delivery market in the first quarter of 2018, compared to a combined 55% held by Ele.me and Baidu Waimai. Baidu Waimai was previously a food delivery arm of Chinese internet giant Baidu Inc. It was acquired by Ele.me in August 2017.
Meituan-Dianping reported losses of RMB28.8 billion (US$4.2 billion) in the first half of 2018, while revenue surged 91% year-on-year, according to its first interim report released in late September.