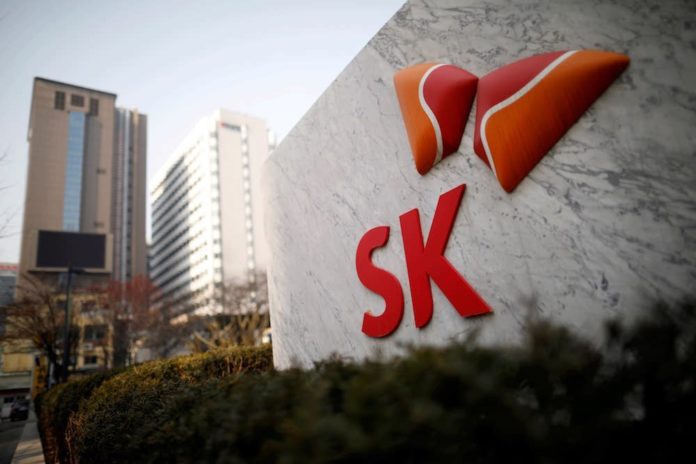 South Korea's SK Holdings, the holding limited of telecommunication giant SK Group, is planning to invest 270 billion won (US$239 million) in Chinese copper foil manufacturer Lingbao Wason Copper Foil Co., Ltd, according to an announcement.
After the acquisition, SK Holdings will become the second-largest shareholder of China's copper foil manufacturer.
Established in 2001 and headquartered in Henan Province, Lingbao Wason Copper Foil produces copper foil, a reddish metal component essential to build batteries that power any electronic equipments, such as PCs, mobile phones, and electric vehicles.
The company, a subsidiary of Hong Kong-listed Lingbao Gold Group Company Ltd., has an annual manufacturing capacity of around 30,000 tonnes, said the company on its website. It is aiming to expand its output from 30,000 tonnes this year to 75,000 tonnes by 2022.
It has supplied copper foil to electric battery manufacturers and electric vehicles makers in China and abroad, including Japan's Panasonic Electric, South Korea's LG Chem and Samsung SDI, as well as China's Contemporary Amperex Technology (CATL) and Chinese automobiles maker BYD Auto.
Copper foil is as thin as one fifteenth of human hairs, making its production an extremely delicate process. Only six companies in the world, including Lingbao Wason, currently produce copper foil of such high quality that can be supplied to global finished automobile manufacturers, SK said.
The adoption of electric vehicles globally has driven the annual demand of copper foil. The global market for high-precision copper foil is expected to reach 12.8 trillion won (US$11.35 billion) by 2025, with an annual increase of 33%, according to a report by research institute SNE.
"Global battery giants are scrambling to secure high-quality copper foil. They place orders on leading manufacturers such as Lingbao Wason in advance or push for expensive long-term contracts," said SK Holdings.
In 2017, Lingbao Wason had reported 340 billion won (US$301.40 million)-worth total sales and 62 billion won (US$54.96 million) in operating profit.
SK Group has been actively pursuing to boost its EV business through investment deals and building EV plants. In November, SK China had poured in 300 billion won (US$256.64 million) in a fund created by China's Legend Capital to expand the group's business in China.
SK Innovation, an energy and chemical company controlled by the SK Group, is also looking to invest 400 billion won (US$354 million) to build a plant for key parts of electric vehicle (EV) batteries in China.
In addition, SK Innovation is planning to spend 1.14 trillion won (US$1.01 billion) to build its first electric vehicle battery plant in Commerce, a city in Georgia, United States.