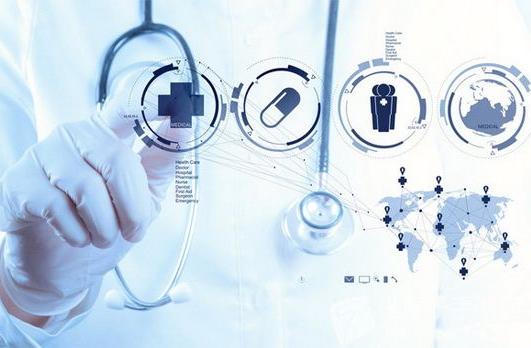 Tencent Trusted Doctors, a firm formed through the merger between Tencent's medical unit Tencent Doctorwork and Shanghai-based network start-up Trusted Doctors, has acquired a medical firm founded by an online celebrity doctor Yu Ying.
Under the acquisition, Tencent Trusted Doctors will take over the Beijing-based community healthcare service firm, who does not have an English name, and a clinic named "U-Link" that is under the company's operation, according to a statement released by Tencent Trusted Doctors on November 28.
The community healthcare service provider's co-founder Yu, who currently has over four million followers on China's micro blogging website Sina Weibo, will join Tencent Trusted Doctors to serve as vice president and chief medical operations officer.
Yu holds a 85% stake in the Beijing-based community healthcare service firm, according to information provided by Chinese business data and investigation platform Tianyancha.
"The very reason behind the acquisition is that the medical service operation and the family doctor concept adopted by Yu Ying match with that of Tencent Trusted Doctors," said Wang Shirui, chief executive officer of Tencent Trusted Doctors, in the statement.
Tencent Trusted Doctors, a company established in early August 2018 upon the merger of Tencent Doctorwork and Trusted Doctors, is acquiring the start-up in an attempt to create a private healthcare network that provides both online and offline services through the so-called "celebrity effect".
As a former doctor at the emergency departments of China's Peking Union Medical College Hospital, Yu is widely known in the country's healthcare circle as the "emergency treatment superwoman".
Yu obtained her doctoral degree from Peking Union Medical College in 2001, and then became a key opinion leader on Weibo through frequent witty posts about her work and personal life.
In her transformation from an emergency doctor to a corporate executive, Yu worked as the chief executive officer of Beijing Amcare Women's & Children's Hospital after resigning from Peking Union Medical College Hospital in June 2013.
She has looked at over 2,000 outpatients, with the annual turnover of the outpatient service hitting RMB18 million (US$2.59 million), while working for Amcare for two years, according to the statement.
Tencent Trusted Doctors is seeking to enhance its cross-platform medical services by leveraging the online promotion experience of Yu, who will also be responsible for medical service quality management, medical products development and the construction of general medical training system.
The company is planning to build 300 chain clinics, covering 30 cities in China in the following three years.