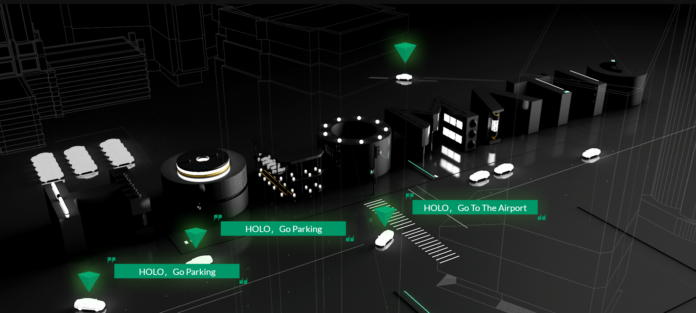 Chinese autonomous driving technologies developer HoloMatic has secured a series A round of financing worth tens of millions of U.S. dollars led by Sequoia Capital China, said the company's executive at a product launch event in Beijing on Friday.

Other investors in the new round include China's investment firm Oceanwide Equity Investment Management Co. Backers in HoloMatic's previous funding rounds, namely investment firm IDG Capital, China-based technology company NavInfo Co. and Asia-focused investment firm Bertelsmann Asia Investments (BAI), also participated in the round, said Ni Kai, founder and chief executive officer of HoloMatic at the product launch event.
HoloMatic was founded in June 2017 by former senior architect of Baidu's autonomous driving project Ni Kai. The company provides autonomous driving solutions based on artificial intelligence (AI) and automotive industry technologies. The Beijing-based start-up said on its website that it has developed an array of technologies including wire control, multi-sensor and core algorithm modules.
Along with the announcement of the new funding round, HoloMatic also launched one of its core products named "HoloParking", a level 4 based autonomous driving solution to empower driverless vehicles with intelligent autonomous parking function.
With a network of HoloParking-enabled vehicles, parking lots and navigation maps, self-driving cars can automatically locate and drive into a specific parking place under various weather conditions, with the positional accuracy within 5 centimeters and the minimum distance between two cars as close as 10 centimeters.
According to the company's website, HoloMatic has also developed a pilot level 3.5 based autonomous driving solution for the highway and tailored for mass production, and a research and development platform called "Xuanyuan" for level 2 to level 5 autonomous driving technologies.
Proceeds from the new funding round will be used in the research and development of new autonomous driving technologies, as well as the application of HoloMatic's self-developed solutions for the mass production of driverless vehicles.
HoloMatic completed an angel round of financing led by IDG Capital and NavInfo Co. in October 2017.