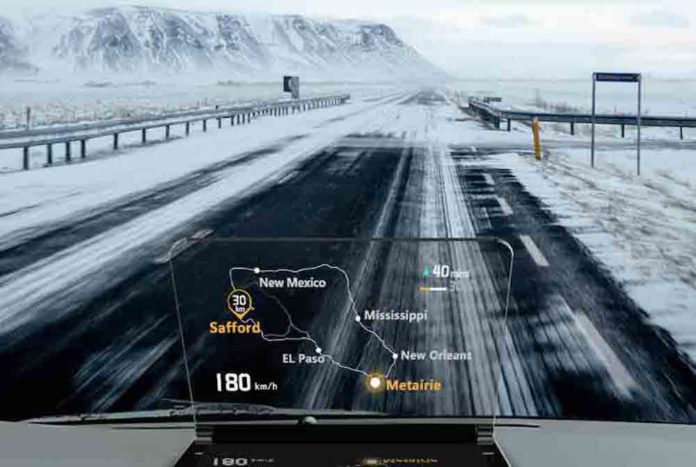 Futurus Technology, a Chinese augmented reality (AR)-enabled transparent display developer for automotives, has completed a RMB100 million (US$14.85 million) series pre-B round of financing from Dohold Capital and Cathay Capital.
Futurus has confirmed the information to China Money Network.
The proceeds from the round will be used for technology research and development, as well as team expansion from 80 employees to 120 by the end of 2019.
Established in 2015, Beijing-based Futurus focuses on developing products for intelligent display of dashboard-style features for vehicles, including holographic and head-up display (HUD).
The company's new windshield design, developed in collaboration with with BMW in 2018, can act as a transparent information center, giving it an appearance similar to holographic display screens. Its Light Field AR HUD shows basic vehicle information, like the speedometer, fuel meter, and odometer. It goes further by adding display capabilities for navigation details, notifications, media player, digital clock and calendar, weather, speed limit, distance calculation to the obstacles, and speed details of the vehicle ahead in traffic.
Combining conventional meters into a single display has been a trend pursued by several giant carmakers, including Elon Musk's Tesla, but most are only two dimensional. Futurus makes it possible to increase the depth of field of the objects displayed on the transparent screen for a 3D view. In addition to commercial cars, the company said its HUD can be implemented in trucks and even on airplanes.
Futurus' website details the awards it's received, including CES Asia innovation awards in 2017 and 2018. In 2017, its self-developed windshield was incorporated into the iS6, an SUV created by Chinese electric vehicle firm Singulato.
The company raised a series A round worth tens of thousands of U.S. dollars in 2017, led by Cathay Capital, with participation from SB China Capital (SBCVC), a investment branch of Softbank Group in China, and Shenzhen-based One Capital.
The start-up also bagged a series pre-A round from SBCVC and an angel round from Innoangel Fund and River Capital in 2016.