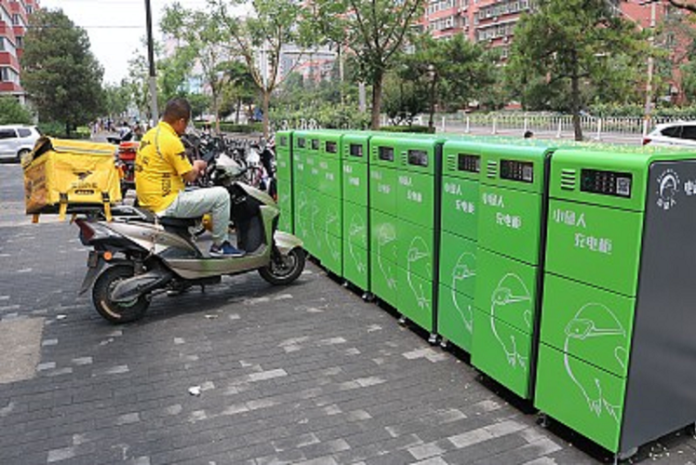 Chinese electric bike charging pile developer Xiaolvren has raised RMB100 million (US$14.89 million) in a series B round of financing from Chinese conglomerate Fosun International, according to a statement released on Monday.
Xiaolvren, fully known as Beijing Green Star Xiaolvren Technology Co Ltd, was founded in 2015 to develop, operate and provide smart charging piles through an online charging pile management platform and a mobile app. Users can search for charging piles on the mobile app, charge electric bicycles by scanning the QR codes on the charging piles, and settle the payment online with a few clicks on their smartphones.
The company currently provides electric bike charging service in 109 cities across China, including Beijing, Guangzhou, and Shenzhen. It mainly deploys charging piles near communities, office buildings, and industrial areas.
The strategic investment in Xiaolvren is an important investment layout of Fosun in the transportation field, and it is highly compatible with Fosun's customer to manufactory (C2M) strategy. Outdoor public charging facilities should become part of the standard infrastructures in China, said Fuson.
Proceeds of this round will be used to expand the company's charging network in key cities, enrich product pipelines, improve technology, and enhance product development, such as automatic battery identification.
The Beijing-based company raised RMB80 million (US$11.91 million) in series A+ round led by Zhejiang Zheda Youchuang Investment in October 2017. It also secured tens of millions of yuan in series A round led by Grand River Capital Management in September 2016.