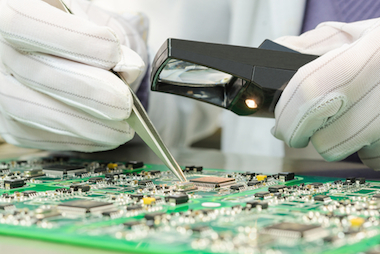 Semidrive, a Chinese semiconductor start-up that specializes in automotive applications, announced on Monday that it has raised hundreds of millions of yuan in a series pre-A round of financing led by Matrix Partners China.
Other investors including Vertex Ventures China, a China-focused investment affiliate of Temasek Holdings, venture capital firm Lenovo Capital and Incubator Group (LCIG), and China-based Lanpu Capital also participated in the new round, said Matrix Partners China in a statement released on its WeChat official account.
Semidrive, fully known as Nanjing Semidrive Semiconductor Technology, was founded in June 2018 in eastern China's Nanjing city. The company operates as a privately-funded semiconductor company focusing on automotive applications including advanced driver assistance systems (ADAS) and autonomous driving. It also has presences in Beijing, Shanghai, and Shenzhen.
"The automobile production and sales in China account for 30% worldwide. But the country's contribution in intelligent driving chips is almost zero, which means it is still highly dependent on import," said Semidrive chairman Zhang Qiang in the statement. "The Chinese intelligent driving chips market reached RMB60 billion (US$8.66 billion) in 2018, and will further increase as the automotive industry upgrades itself to be more intelligent and digital."
Proceeds will be used for the mass production and iteration of its products like intelligent vehicle cockpits, ADAS, and intelligent driving chips.
Semidrive completed an angel round from Sequoia Capital China, LCIG, California-based venture capital firm Walden International, and Shenzhen-based Vinno Capital in mid-2018.