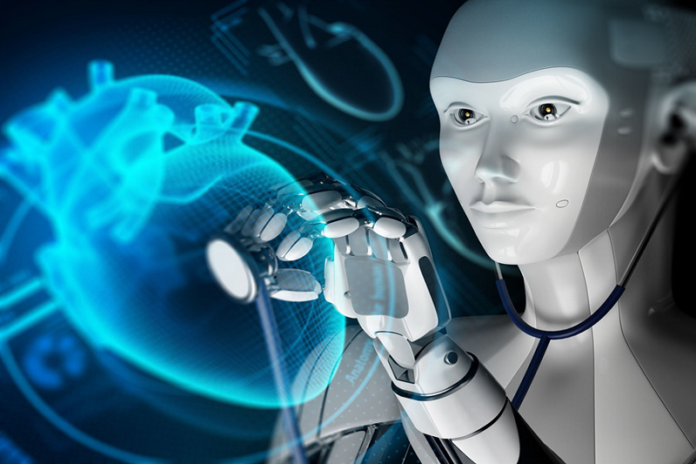 Deepwise, a Chinese start-up that uses artificial intelligence (AI) to interpret medical imaging, announced on Monday the completion of a series C round of financing led by Beijing-based insurance company Sunshine Insurance Group.
Other investors including Chinese investment companies Silk Road Huachuang Investment Management and Sunland Fund also participated in the new round.
Deepwise, formally known as Beijing Deepwise Science & Technology Co Ltd, was founded in March 2017 to engage in the development of AI medical application products for early disease screening and diagnoses. The company's main products include an intelligent auxiliary diagnosis system, an AI medical platform, and a cloud intelligent auxiliary diagnosis system.
The Beijing-based company has offered its products and services to more than 400 hospitals and medical institutions in China. In November 2018, Deepwise launched "Dr.WiseTM," a series composed of six products from four categories, including "Dr.WiseTM AI System" for early cancer screening, "Dr.WiseTM AI-sssisted Stroke Detection and Analysis System" for hemorrhagic stroke detection and ischemic stroke detection, intelligent imaging cloud "Dr.WiseTMCloud," and research platform "Dr.WiseTM Multimodal Research Platform."
"Medical treatment is one of the few industries that Sunshine Insurance specializes in. Artificial intelligence has been widely used in the field of medical imaging in recent years. For AI healthcare start-ups, any deficiency in their technologies, products, business operations, and industry understandings will greatly restrict the company development… Deepwise is quite balanced in all the key capabilities above," said Song Wenlei, general manager of Sunshine Insurance.
Proceeds will be used to carry out more AI experiments and exploration in the healthcare field. The company also plans to build an AI ecosystem to develop comprehensive disease diagnosis and treatment solutions, Deepwise co-founder and CEO Qiao Xin told Chinese online publication iYiou.
After the new funding round, Deepwise has completed a total of four rounds of financing within the past two years. In April 2018, the company raised RMB150 million (US$21.63 million) in a series B round led by Legend Capital. It also secured RMB115 million (US$16.64 million) in a series A+ round led by Danhua Capital in November 2017, after it completed a RMB36 million series A round from investors including Kinzon Capital in April 2017.