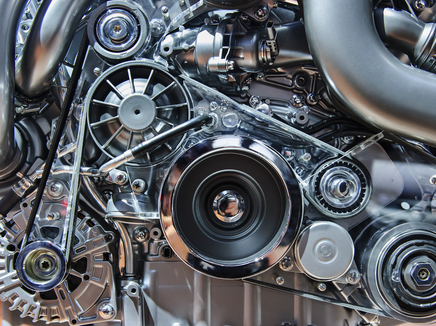 Chinese business to business (B2B) auto parts trading platform Haoqipei announced on Thursday that it has closed US$60 million in a series D round of financing led by New York-based venture capital firm Access Technology Ventures to continue its business growth in China.
The company's existing investors including XVC Venture Capital, Hong Kong-based Jeneration Capital, global trading and technology company SIG, and DCM Ventures, a venture capital firm with over US$4 billion under management, participated in the new round, according to a company statement.
The investment came less than six months after Haoqipei secured US$60 million in a series C round led by DCM Ventures and Jeneration Capital in January 2019. The company, founded in 2016, said that it has so far raised over US$150 million in total.
Haoqipei, which means "good auto parts" in Chinese, operates as an online technology-driven trading platform connecting vehicle repair shops with auto part suppliers. The company provides both online services like market price comparison, and online payments through its software as a service (SaaS) system, as well as offline warehousing and logistics services. The company currently has a presence in over 100 cities in Guangdong, Zhejiang, Hunan, and other provinces in China, almost doubled the previous 60 cities recorded in January 2019.
"The auto industry in China is set to become the largest in the world, with nearly 250 million cars. As the average life of cars on the road continues to increase, the US$180 billion-plus automotive aftermarket will continue its strong growth," said Haoqipei founder and CEO Alex Chen Xi. "Haoqipei is transforming the process of purchasing auto parts by decreasing costs, improving quality, and increasing speed and transparency."
"Haoqipei represents a unique opportunity to leapfrog offline auto parts distribution by moving directly to an online model," said David Yang, principal at Access Technology Ventures, who will join the Haoqipei Board of Directors upon the completion of the round. Access Technology Ventures has been an investor in Haoqipei since 2018.
Haoqipei completed a US$20 million series B round led by DCM Ventures and Yuri Milner in October 2018. The company also raised tens of millions of U.S. dollars in a series A round in December 2017. It counts Access Technology Ventures, DCM Ventures, Jeneration Capital, SIG, XVC Venture Capital, DST, Redpoint, and Shunwei among its existing investors.