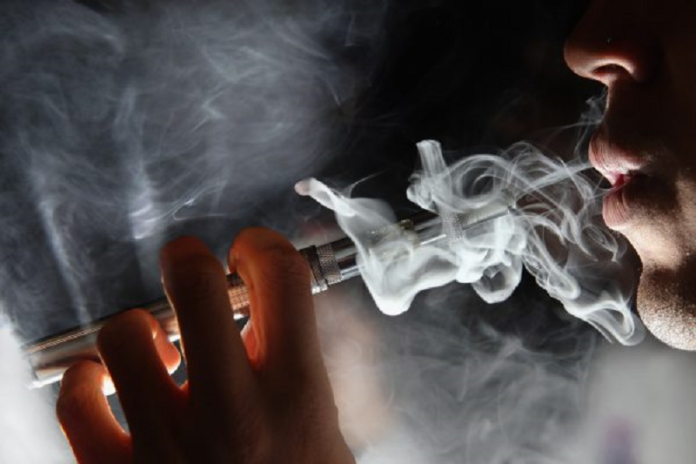 Chinese electronic cigarette brand SnowPlus has raised over US$40 million in a series A round of financing from a group of venture capital funds and individual investors, shows information updated on Chinese business data provider Tianyancha on Thursday.
The company did not disclose more detailed information of the investors. It did not immediately respond to China Money Network seeking comments.
The investment came as the number of smokers in China has reached about 300 million to 350 million, and is still growing. More than one million people die of smoking-related diseases every year, according to Research and Markets. Statistics show that China is the biggest base of electronic cigarette production, accounting for over 90% of the production worldwide in 2017. However, over 90% of China-made electronic cigarettes are exported while only a small fraction is sold domestically.
The market penetration rate of electronic cigarettes in China is highly possible to exceed 5% in the future due to the healthy smoking experience the product can provide to customers, despite such rate was less than 1% in 2017 as per national data, said SnowPlus founder Wang Sa in an interview with Chinese online publication 36Kr.
SnowPlus, launched in June 2017, mainly offers electronic cigarette products through e-commerce channels with the combination of offline channels by cooperating with convenience stores, supermarkets, bars, and music festivals. The company has set up research and development centers in the United States and China to develop products using TrueFeel honeycomb ceramic atomization technology and AeroAir air intake technology.
The company is seeking to launch products in overseas markets including Canada, South Korea, Malaysia, Russia, India, and Europe. It has posted over 100,000 units in monthly sales volume as of May 2019 and is expecting to record more than 400,000 units in June.
Proceeds of the new round will be mainly used for the expansion of sales channels, product research and development, and talent recruitment.
Other electronic cigarette makers in China are also raising capital in a race to earn more consumers in the booming market. FLOW secured US$10 million in an angel round in May 2018. Shenzhen-based Bink Technology also raised US$20 million from Hong Kong-based Chong Mei Tobacco Holdings Limited in April 2018.