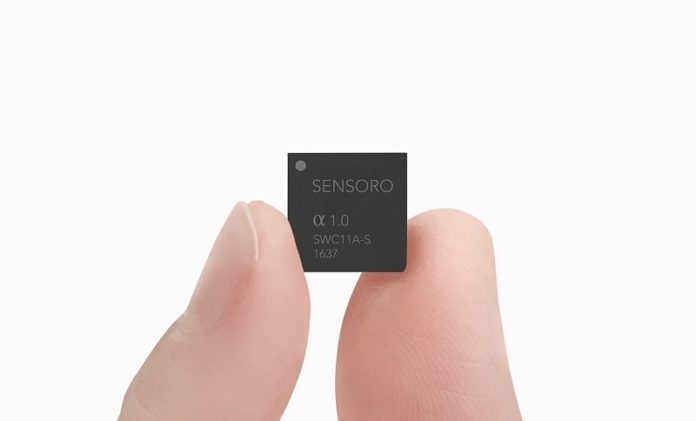 Sensoro, a Chinese internet of things (IoT) technology developer, has completed a series D round of financing led by global venture capital firm GGV Capital, according to a statement released last Friday.
Financial details of the new round remained undisclosed. Robert Bosch Venture Capital (RBVC), the corporate venture capital company of the Bosch Group, and Nokia-funded venture capital company Nokia Growth Partners (NGP), also participated in the investment.
Sensoro was incubated in 2013 in Beijing by Microsoft Ventures, a venture capital unit of Microsoft. The company has developed a wide range of products including communication modules, sensors, communication base stations, cloud services, and a small IoT-enabled low-power wireless wide-area network (LPWAN) chip.
Sensoro has offered IoT solutions and services to more than 700 brands across over 65 countries and regions around the world. The company said in the statement that its intelligent security services have been adopted in over 80 cities in China. Such services have helped save an estimate of nearly RMB1 billion (US$144.04 million) potential financial loss by successfully providing early warnings against almost 10,000 fire risks, said the firm.
The integrated IoT ability of Sensoro creates a highly competitive barrier probably leading to the prosperity of the technology company. Combined with an innovative business model, the company can effectively bring the IoT technology to life, said Li Hongwei, partner of GGV Capital.
Proceeds of this round will be used to upgrade the company's IoT solution line.
The company raised several millions of U.S. dollar in a series C round led by Baidu Ventures with participation from Northern Light Venture Capital, Robert Bosch Venture Investment, and Chaos Investment in April 2018. The firm also closed US$18 million in a series B round from Bosch, Sumitomo, and Tsing Capital in April 2017, after it completed a US$10 million series A round from Nokia Growth Partners in December 2015.