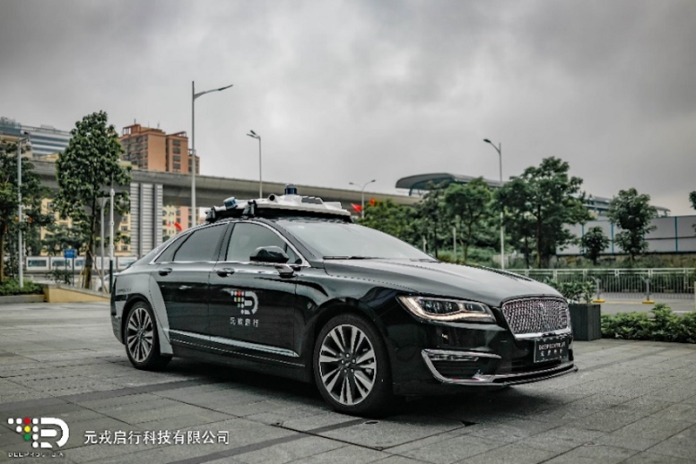 DeepRoute, a Shenzhen-based L4 full stack self-driving solution provider, has raised US$50 million in a series pre-A round of financing led by the country's venture capital firm Fosun RZ Capital, according to a statement released on Tuesday.
Chinese venture capital firm GSR Capital, Yunqi Partners, Ventech China and Green Pine Capital Partners also participated in this round.
DeepRoute was founded in February 2019 to focus on L4 self-driving technologies. It provides full-stack self-driving solutions and other services such as autonomous driving fleet operation and modular technology output. The company has research centers located in Shenzhen, Beijing and Silicon Valley.
DeepRoute offers solutions covering the whole research and development chain of autonomous driving, including sensing, HD map and positioning, planning and control, hardware system, infrastructure, simulator, cloud computing and storage. The company has accomplished road tests in daytime, at night, in tunnels and under other complex scenarios in Shenzhen, Wuhan and Chongqing.
The investment came as the Chinese government has paid more attention and support for autonomous driving industry. The In 2017, the scale of China's smart driving market has grown from RMB68.1 billion (US$9.58 billion) in 2017 to RMB89.3 billion (US$12.56 billion) in 2018, a year-on-year increase of 31.1%, according to a report by Chinese market research service provider Qianzhan Industry Research Institute.
In this July, the company assisted Chinese state-owned automobile manufacturer Dongfeng Moto Group in obtaining the first passenger car driving test license in Hubei Province. The duo will cooperate to provide point-to-point autonomous driving service named Robo-Taxi during the 7th CISM Military World Games held in Wuhan, in this October.
"We are firmly optimistic about the development trend of the autonomous driving and intelligent networking industry. The team of DeepRoute has been following the global trend of technological innovation, and has pioneered and applied leading domestic and even global innovative technologies in a number of key areas," said Jin Longhua, chairman of Fosun RZ Capital.