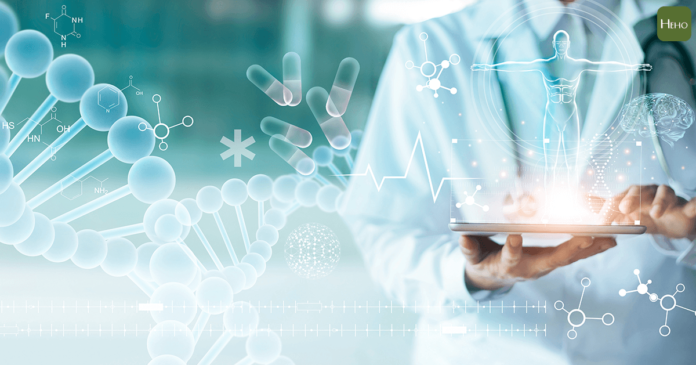 Chinese health management platform Genebox, also known as Jiyinbao has secured around RMB100 million (US$14 million) in a series A funding round led by Chinese private equity investment firm Centurium Capital, according to Chinese media outlet 36Kr on Wednesday.
Founded in 2018, Genebox helps customers to sequence their genome and send them a report on their genetic attributes.
The firm is different from other genetic testing firms because it focuses on how to make the report more useful. Founder of Genebox Li Zhi told 36Kr that if one company just operates consumer-grade DNA testing, they will face many unsolved problems such as high cost of customer acquisition and discontinuous consumption.
Genebox is optimizing its business structure of both front-end customer acquisition and follow-up services.
Genebox sorts hundreds of testing items into nine groups in terms of front-end customer acquisition. After taking genetic testing, customers can just pay for the part that they want to know about rather than paying for the whole of the items. They can also pay for the other groups without taking DNA testing one more time in the future.
The firm is trying to provide customized health management services regarding follow-up services, consisting of customized physical examination, customized insurance, and customized vitamins.
The company aims to provide accurate and convenient genetic testing and customized health management services for people. It is expected to have one million customers in 2020, according to 36Kr.
According to a report by Beijing Tsinghua University Park-based research institution Qianzhan Industry Research Institute, the market size of genetic testing is expected to reach RMB73.8 billion (US$10.3 billion) in 2023 in China.
There are still many problems in the genetic testing industry in China, including data security problems, imperfect regulation policies, etc.
Proceeds will be used to improve its testing system and service and strengthen its strategic cooperation with Centurium Capital and Shanghai-listed DaShenLin Pharmaceutical Group.
Genebox closed RMB36 million (US$5.04 million) in an angel funding round in 2018 invested by DaShenLin Pharmaceutical Group.