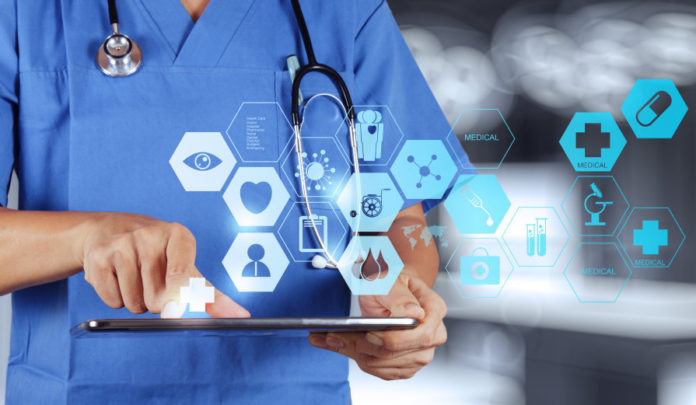 Internet-enabled medical platform Ming Yi Zhong He announces on Tuesday that it has raised more than RMB100 million (US$14 million) in a series B financing round led by Chinese technology-focused venture capital Sinovation Ventures, with participation from Shanghai Qijing Investment Co., Ltd.
Founded in 2015, Ming Yi Zhong He operates under "Internet + community-level medical institutions" mode.
Its main business is to provide a comprehensive range of services covering management, medicine supply and grading diagnosis and treatment for community-level medical institutions mainly in rural areas through its information platform.
Ming Yi Zhong He has developed a SaaS (software as a service) platform named Yi Debang, covering cloud-based clinics, cloud-based pharmacy, cloud-based medical treatment and cloud-based education, which is to improve the quality of medical service in rural areas.
"People living in grass-roots areas usually go to community-level medical institutions for common disease treatment. Ming Yi Zhong He is the first Internet-enabled medical care firm that has reached village-level areas. Around 600 million people are living in rural areas in China, and millions of doctors are in position to provide medical treatment. Ming Yi Zhong He is concentrated on providing service for those people," said Jiang Qiang, founder and chief executive officer of the company.
The Chinese government is supportive of internet-based health care services and has introduced several rules to accelerate its development.
The market size of internet medical industry has reached RMB49.1 billion (US$7 billion) as of 2018, with a year-on-year growth of 51.08%, according to a Chinese research institution qianzhan.com
The company has so far completed five financing rounds. It completed around RMB100 million (US$14 million) in a series A+ round in 2018 led by Shanghai Fosun Pharmaceutical Co., Ltd., a listed pharmaceutical company. It secured RMB60 million (US$8.4 million) in a series A funding round in 2017. It closed its pre-A round and angel round in 2017 and 2016, respectively.