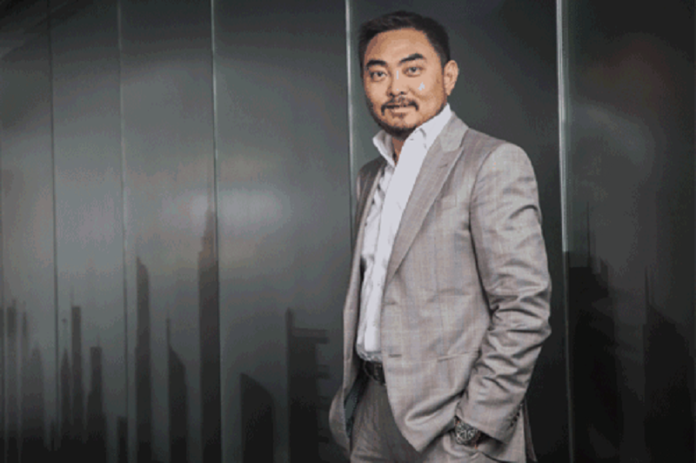 Ince Capital Partners, a venture capital firm co-founded by Qiming Venture Partners' former managing partner JP Gan, announced on Wednesday that it has closed the debut fund at US351.88 million to back early-stage consumer-related technology companies in China.
The new fund, significantly oversubscribed relative to its initial target of US$250 million, attracted US$328 from well-known investment institutions around the world, with the rest came from the founding partners and their friends, many of whom are successful entrepreneurs.
L.P. of the fund involve university endowments, family offices and funds of funds (FoFs), including Pittsburgh, Duke, Carnegie Mellon, C.V. Starr, Dietrich Foundation, Mayo Clinic, Commonfund, Unicorn Capital, Axiom Asia and Siguler Guff.
Ince Capital Partners was founded by JP Gan and Steven Hu, another former managing partner of Qiming Venture Partners, in July 2019. The newly-founded firm adopted its name "in" from the concept of "internet, intelligence, investment and innovation," and "ce" from the Chinese word for "strategy".
JP Gan spent 13 years with Shanghai-based Qiming Venture Partners. He ranked No. 5 on the 2019 Forbes Midas List due to three initial public offerings (IPOs) he has enjoyed since 2018, including the listings of video sharing site Bilibili, on-demand delivery service Meituan-Dianping and fashion social commerce site Mogu.
These exits elevated his previous portfolio that already includes Chinese travel site Ctrip, selfie-editing app Meitu, question-and-answer website Zhihu, and car service and product provider Tuhu.
Steven Hu joined in Qiming Venture Partners as a partner focused on investment in the Internet and consumer sector in 2018. Before joining Shenzhen-listed mobile game developer Ourpalm Ltd as the CEO in 2013, he spent 4 years in Qiming as the earliest member.
During Steven's career in venture capital and corporate strategic investment, he has been involved with investment in several leading internet and consumer companies such as Xiaomi, Zhihu, Bilibili, Unity Technology, Domob, Beva, Crazy Games, Jiayuan.com, Dashenquan, and iRena Sports among others.
The other manager of the new fund is Paul Keung, the former CFO at Chinese online education platform iTutor Group and children's social networking site Taomee. The two companies were both portfolio firms of Qiming Venture Partners.
China Money Network reported the fund when it raised US$163.3 million in fresh capital in this August.