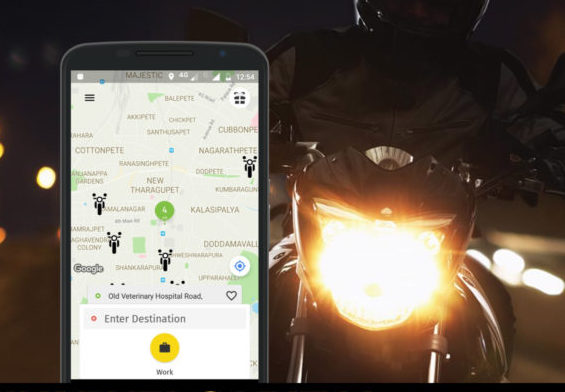 Indian bike-hailing start-up Rapido has raised US$55 million in a series B funding round from Chinese venture capital fund Shunwei Capital which is co-founded by Chinese electronics company Xiaomi's co-founder Lei Jun.
Investors also include India-focused UK private equity WestBridge Capital and venture capital firm Nexus Venture Partners.
Proceeds from the round will be used to expand its market to 100 cities in India and upgrade its technology.
Aravind Sanka, Rapido's co-founder said in a statement that the company aims to provide daily commuting service at a low price by making use of the already existing 200 million motorbikes in India. The company believes that motorbike-sharing system is a solution to Indian transportation building and can help India to deal with the traffic jam and air pollution.
Shunwei Capital's co-founder and chief executive officer Xu Dalai said that Rapido focuses on tier-two and tier-three markets, which means that Rapido's market size will excess those competitors who just focus on tier-one market.
Apart from Rapido, Shunwei Capital has invested in Indonesian Unicorn Gojek, an on-demand multi-service platform.
"Japanese multinational conglomerate company SoftBank Group Corp. also pays much attention to the transportation industry in India and had met with India's ride-hailing company Bounce, India's dockless scooter rental company Vogo Automotive and self-drive car rentals firm Drivezy," according to Chinese media outlet Huxiu.com.
Rapido has so far completed a total of US$78.4 million in nine rounds of financing, according to Crunchbase.