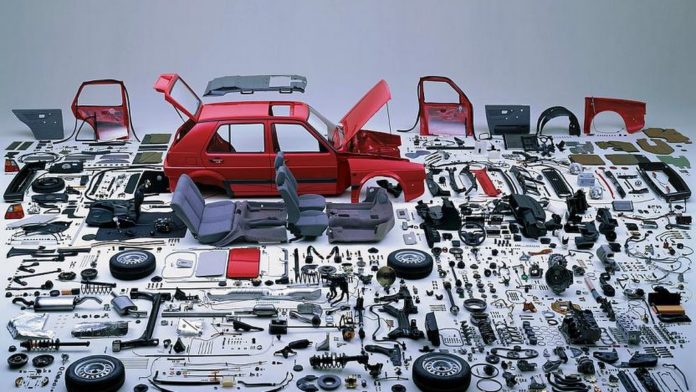 CassTime, an automotive supply chain company, announces on Thursday that it has secured US$80 million in a series C1 funding round led by Sequoia Capital China and information industry-focused investment firm Source Code Capital.
Its existing investor HUA Partners, a technology-focused venture fund, also participated in the round.
Founded in 2015, CassTime established an Internet-enabled automotive aftermarket ecosystem, including a trading platform for full coverage of spare parts, a SaaS (software as a service) management system for workshops, supplies chain finance, and logistic service.
CassTime aims to be a world-class technology company to lead the digital transformation in the automotive aftermarket.
Its founders and core team members mainly come from Huawei, Silicon Valley and auto-part industry. It currently has more than 1000 employees, including more than 200 R&D staff and 750 marketing & operation specialists.
The Shenzhen-based company has branches in Guangzhou, Xi'an, Fuzhou, Chengdu, Changsha, Wuhan, Beijing, etc.
Zhou Kui, a partner at Sequoia Capital China, said, "the weak infrastructure cannot meet a growing demand in the industry. By setting up auto parts trading standard and credit system, data-driven CassTime has become the leader of the market segment. There is a great potential of China's automotive aftermarket."
Jiang Yongxing, founder and chief executive officer of CassTime, said that based on the "AI + big data" model, the company aims to establish technology-driven infrastructure for automotive aftermarket and optimize the efficiency and accuracy of products' searching and recognition. It will diversify its products and expand its market.
The number of China's car sales has surpassed that of the U.S. since 2002. Car ownership reached 240 million as of the end of 2018 in China, which is expected to surpass America in 2020 and become the world's largest car ownership market, according to the Deloitte White Paper.
CassTime has so far completed nine rounds of financing from Shunwei Capital, Fosun Group's affiliate Fosun RZ Capital, private equity firm Mangrove Capital Partners, etc.