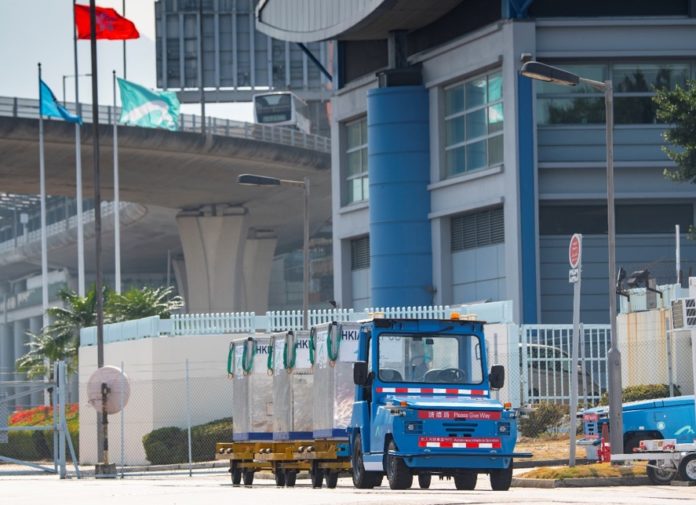 Chinese utonomous driving solution provider Uisee announced that it has obtained Bosch's strategic investment in a series B financing. Other investors include Shenzhen Venture Capital, CICC Capital, and other Chinese venture, private equity and local strategic emerging industry funds. The amount of financing for this round was not disclosed.
Uisee was founded in 2016. Based on the core technology U-Drive intelligent driving platform, it has developed a number of unmanned driving solutions for the field of travel and logistics. The solutions include artificial intelligence algorithms, intelligent driving controllers, cloud modules such as a human driving service platform and an intelligent driving simulation system are currently commercialized in scenarios such as unmanned logistics vehicles, automatic driving of passenger cars, and unmanned micro-buses.
Uisee claims that they are the "only mass-production supplier" of domestic unmanned smart logistics airport solutions, and the first company to start the commercial operation of unmanned micro-buses.
The company cooperates with passenger car manufacturers to mass produce automatic valet parking and L2 / L3 level autonomous driving. On the other hand, it is looking for scenarios in the field of commercial vehicle micro-buses and special-purpose unmanned logistics to accumulate a lot of data.
On December 30, 2019, after more than two years of R & D testing and trial operation, Uisee cooperated with Hong Kong International Airport to enable unmanned logistics vehicles at the airport to provide luggage transportation services for passengers. The company claims that this is the world's first unmanned normal operation project that operates under the actual operating environment of the airport, and it is also the first unmanned freight commercialization service.
The Bosch Venture Capital Co., Ltd. participating in this investment is part of the Bosch Group, and its investment activities are mainly concentrated in technology companies related to Bosch's current and future business.
Commenting about this investment, Dr. Ingo Ramesohl, Managing Partner of Bosch Venture Capital said: "The L4-level autonomous driving platform developed by Uisee can meet the needs of improving logistics efficiency. Uisee will further enrich Bosch Ventures' investment in autonomous driving, investment portfolio in the field and bring more cooperation opportunities to Bosch."
Uisee said that this strategic investment will help them break through the key issues of high-safety, multi-scenario L4 level autonomous driving, build a vehicle intelligent computing platform as the core, and integrate software, hardware, algorithms, networked communications, and information security. At the same time, after this round of financing, it plans to further explore overseas markets for high-frequency high-demand operating scenarios.