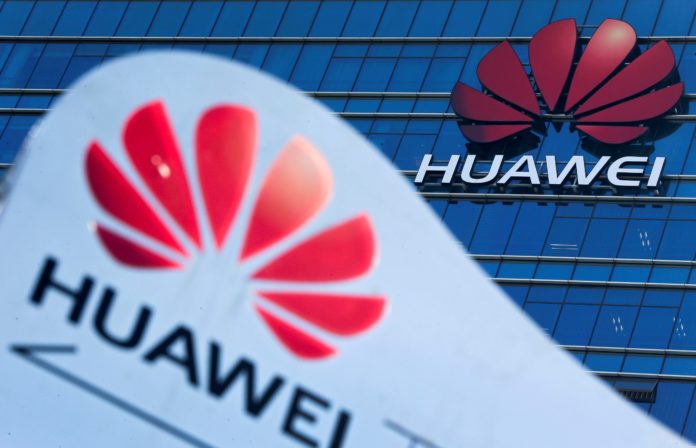 Huawei Releases Smart Cockpit Solutions
During the 2020 Beijing International Auto Show, Huawei officially released its smart cockpit solution. The solution includes three platforms: Harmony (Hongmeng) car machine OS software platform, Harmony car domain ecological platform and intelligent hardware platform.
It is intended to help the industry shorten the R&D cycle and reduce R&D costs by decoupling software and hardware, and software and applications, as well as enabling new technologies and new functions to get on the car quickly.
According to the official introduction, the Harmony car machine OS defines HMS-A (HMS for Auto, including: 7 core capabilities such as voice, sound, vision, AI), 12 car machine subsystems and more than 500 HOS-C APIs to build OS software platform for car use cases.
In addition, Huawei also released three smart hardware platforms: cockpit modules, car smart screens, and AR-HUD, combining vision, sound, AI and other capabilities to create new highly intelligent cockpit hardware.
China Social Security Fund is reportedly investing in Ant Group's IPO
The South China Morning Post quoted people familiar with the matter that the China Social Security Fund will invest in Ant Group's stocks listed on the Science and Technology Innovation Board.
Ant Group released the Trusple platform and disclosed the first 5 partners
On September 25th, Jiang Guofei, President of the Intelligent Technology Business Group of Ant Group, announced the launch of Trusple, an international trade and financial service platform based on Antchain.
This new platform was proposed by Ant Group at the Bund Conference Blockchain Industry Summit held in Shanghai. Its first global partners include BNP Paribas, Citibank, DBS, Deutsche Bank, and Standard Chartered.
Huawei building on fire has nothing to do with the laboratory
On the afternoon of September 25, it was reported that Huawei's Songshan Lake Laboratory in Dongguan suddenly caught fire and smoke billowed at the scene.
According to an insider interviewed by China Business News, Huawei's Tuanbowa Laboratory is a material laboratory, focusing on cutting-edge scientific and technological research.
The experimental data and results are backed up. The Propaganda Department of the Dongguan Municipal Party Committee said in response to a reporter from China Business News: The building has nothing to do with the laboratory. It is under renovation and construction and has not been put into use. There is reportedly three casualties from the fire.
Baidu CEO Robin Li established the life science company "Baitu Biotech"
On September 25, a domestic life science platform company named "BioMap" ("BioMap") was recently established. Baidu founder, chairman and CEO Robin Li served as the chairman. The CEO of BV Baidu Venture Capital, Liu Wei, serves as the co-founder and CEO of Baitu Biotech.
According to the official website of Baitu Biotech, the company is a life science platform company based on biocomputing technology. It is committed to accelerating the research and development of precision life science products such as drug design, target discovery, accurate diagnosis and digital medical care through independent research and development and industrial investment.
Huawei says some mobile phone users will be open to upgrade to its Harmony OS next year
According to news on September 25, Wang Chenglu, president of Huawei's consumer business software department, revealed that some mobile phone users will be opened to upgrade to Huawei's Harmony OS system in January and February next year. The initial upgrade will be verified for a few months, and then the upgrade will be fully liberalized.
Megvii Technology is seeking simultaneous listing in Hong Kong and tech board
The artificial intelligence company Megvii Technology is seeking to simultaneously issue and list on the Hong Kong and Mainland Science and Technology Innovation Board.
A person familiar with the matter disclosed that Megvii's listing plan has made substantial progress, and it is likely to be listed at the end of this year. In June of this year, Megvii suspended the process of listing in Hong Kong stocks.

Linux Foundation: The ban will not affect our collaboration with ByteDance and Tencent
On September 18, local time, the US Department of Commerce issued a ban on TikTok and WeChat, announcing that from September 20, they will be released on the US application market.
In response, the Linux Foundation posted a blog post on its official website, stating that nothing in the ban will prevent or affect its ability to openly collaborate with two important members of the open source ecosystem, Tencent and Bytedance.
The Linux Foundation is currently the world's largest non-profit open source alliance. Its goal is to promote the development of open source technology and the popularization of commercial use.