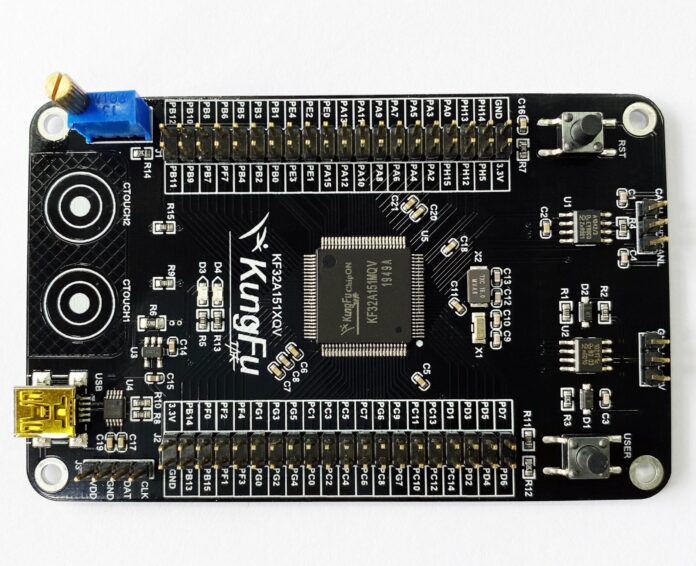 Shanghai ChipON Microelectronics Technology Co., Ltd. recently received RMB100 million yuan in a series A financing, led by Silicon Harbor Capital. SAIC Hengxu, SMIC, Beyond Moore, Fed Securities, Ju Cheng Investment co-invested.
ChipON CEO Ding Xiaobing said that this round of financing will be mainly used for the development of a new generation of high-performance MCUs, market expansion in the field of automotive electronics, and sales network construction.
Founded in January 2012, ChipON is a supplier with the ability to independently develop MCU cores and build an ecosystem. It is understood that based on the independent IP KungFu core architecture, the compay has developed a highly reliable and high-quality 8-bit MCU and 32-bit MCU&DSP.
The application areas include automotive electronics, industrial control, smart home and other industries, and have been successfully applied in many companies. It has shipped more than 700 million units already.
Talking about the company's competitive advantages, CEO Ding Xiaobing believes that the key to building industry barriers is to design independent domestic chip cores, achieve differentiated innovation on the R&D side, and build a surrounding ecosystem.
First of all, from the perspective of chip design, the kernel is related to the overall performance, reliability and scalability of the MCU. However, currently ARM's MCU core has a monopoly in the world. The development of a localized Chinese MCU core can eliminate the authorization link and avoid the risk of being banned.
This is the mainstream trend in the current domestic market. In addition, industrial and automotive scenes have almost stringent requirements for MCUs, both in terms of temperature and humidity, as well as anti-interference ability, reliability and stability.
At the same time, it is extremely difficult to pass automotive safety certifications such as AEC-Q100, ISO-16949 and ISO-26262. The industry's general R&D and certification cycle is about 2 years or even longer, requiring the company to invest heavily in research and development in the early stage, which makes the entire industry threshold very high.
Secondly, 32-bit MCUs represented by ARM have occupied 50% of the domestic market share, and market homogeneity is also serious. On the basis of independent research and development of the kernel, ChipON has realized differentiated innovation at the level of architecture design.
For example, when defining a product, it can realize special functions that are not available in other architectures, including peripheral resources, communication interfaces, etc., which can better meet the special needs of customers. While ensuring and improving high reliability performance, it also balances low power. Consumption, high reliability and high performance.
In addition to having an independent MCU core and architecture, the company has also developed a series of development tools that can provide independent research and development, including integrated development environment, C compiler and emulator, to achieve full independence from the chip to the tool chain.
This model is very similar to ARM. CEO Ding Xiaobing believes that if China's MCU is to take the route of independent development, it is indispensable to build the ecosystem from the core product to the surrounding. Because this is not only related to the quality of the product itself, but also the interaction with developers.