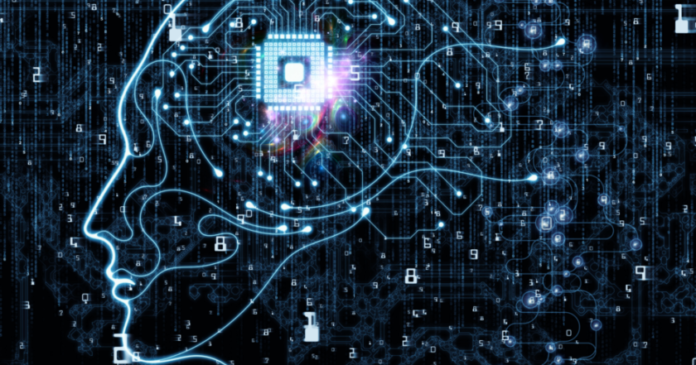 Chinese AI SaaS platform startup Deep Wisdom (Shendu Fuzhi in Chinese) recently completed an angel round of financing of tens of millions of yuan. The investor in this round is Plum Ventures, and the funds from the financing will be used for product development and market expansion. This is the company's second financing in a year.
Deep Wisdom was established in 2019 and is committed to the algorithm research and commercial use scenarios of MetaAI technology, providing full automation for business customers in retail/shoes and apparel, industrial manufacturing, trading platforms, finance and other industries. Its SaaS service aims to reduce the labor cost of AI application.
Relying on its fully automated AI SaaS platform, customers only need to connect all data to the cloud API, and the system will automatically generate a complete AI solution based on the customer's input data and generate automatic deployment codes.
At present, Deep Wisdom has completed the development of multiple core modules in the SaaS platform, which can realize full-modal and full-scenario AI services, and has been used for multiple industries such as retail/shoes and apparel, industry, trading platform, and finance.
Customer data shows that the entire solution can greatly improve the effects of tasks such as decision-making, recommendation, and search, and increase business indicators by 40% to 60%, achieving more than 60% labor cost savings and significant net profit improvement for customers.
Wu Chenglin, CEO of Deep Wisdom, describes the advantages of AI-enabled retail scenarios: "Although the retail industry has undergone multiple rounds of transformation and upgrades in recent years, cost management in the industry is difficult. They face sales growth bottlenecks, low supply chain efficiency and other core pain points of multiple links."
"AI can help and solve the pain points of multiple scenarios such as product intelligent design, branch sales forecast, intelligent pricing, and intelligent stores. It helps retailers improve overall supply chain efficiency, increase GMV and increase profits."
In addition, Deep Wisdom can overcome the bottlenecks of traditional AI products' long deployment cycle, long iteration of effects, and low input-output ratio. Traditional AI development requires a complete AI team's design-development cycle of more than one year, but Deep Wisdom is based on MetaAI technology, which can shorten the design-development cycle to less than one day, greatly reducing AI development costs.
Wu Shichun, founding partner of Plum Ventures, said " China is in the process of comprehensive digitization of corporate services, and customers need better and easier-to-use AI services. Deep Wisdom launched a fully automatic AI platform, which can provide professional products and services for customers and will help companies build core competitiveness in business digitalization."