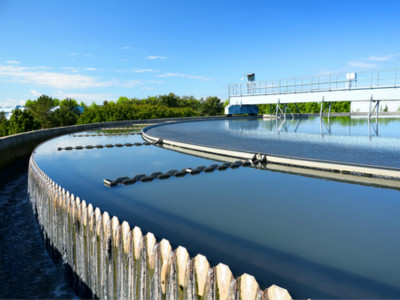 The environmental protection and water industrial internet company iReadyIT received a new round of financing, led by ByteDance, followed by Baidu Ventures.
iReadyIT previously received two rounds of investment from Baidu Venture Capital and Fortune Venture Capital. Wu Qifeng, the founder of iReadyIT, said that the current product has become mature and has established many benchmark customers in the industry. This round of financing will be mainly used to accelerate market expansion and expand market share.
After 40 years of development, the environmental protection water industry has formed a large industry with assets of over ten trillions of yuan. As the industry moves from the earliest government construction and operation to the current socialized capitalization operation, the market's asset operation efficiency for the environmental protection water industry demands are constantly increasing.
At the same time, due to the strengthening of environmental protection water policies, especially the 19th National Congress of the Communist Party of China, which has identified ecological and environmental protection as the national core strategy, the market's demand for safe production, environmental protection standards, and cost reduction and efficiency enhancement has officially entered an explosive period.
As a result, companies such as iReadyIT that take environmental water technology as their core business have emerged.
According to the founder Wu Qifeng, iReadyIT entered the segment in early 2018, starting from the solid waste field. Based on digital technology, it helps companies solve problems in the production and operation process of environmental protection business, from product development to formal market launch.
After 3 years and investments of hundreds of millions of yuan, it has established industry advantages in solid waste and water management with the usage of big data and artificial intelligence.
From the perspective of the specific functions of the platform, through docking with customer equipment and systems, real-time transmission and monitoring of data, and suggesting systematic optimization decision-making recommendations, iReadyIT's platform helps customers optimize their operations.
Up to now, 150,000+ sensors have been connected via its platform. On this basis, iReadyIT helps users get through information flow, complete the construction of the digital infrastructure, and monitor the entire life cycle of the business to achieve integrated management.
According to the platform operation, the user's entire asset life cycle cost can be reduced by 5%-10%.
At present, more than 80% of the domestic market in the field of environmental protection and water management is taken by large state-owned enterprises. Therefore, iReadyIT mainly serves large customers or SOE enterprises.
Eric Wu, co-founder of the firm, said that the company has begun to explore new models of cooperation with state-owned enterprises, such as establishing a joint venture with Quanzhou Water Group to jointly build the Quanzhou Water Management platform.
From the perspective of the implementation process and profit model of the project, iReadyIT's products are highly standardized and can be deployed within 1-2 months after making some adjustments based on user needs.
In addition to high barriers in technology research and development, iReadyIT has also avoided competition in first-tier cities in market strategy, which has kept the company's revenue growth at 100% in recent years.
After obtaining financing this time, iReadyIT will also use the capital's industrial resources to accelerate its deployment in the national market.