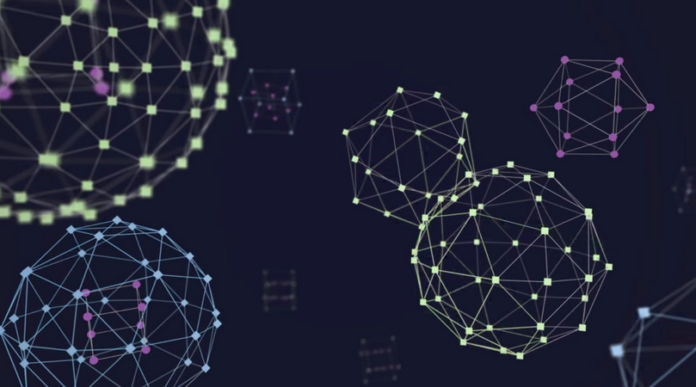 Chinese AI startup Emotibot has completed RMB200 million yuan C round of financing. This round was led by Bank of China International, followed by existing investors Bank of Communications International and Lingfeng Capital.
Founded in 2015, Emotibot is a company that develops dialogue robots with emotion recognition capabilities based on AI technologies such as natural language processing, deep learning, and knowledge engineering, and provides one-stop enterprise services for emotional artificial intelligence open platforms.
As of October 2020, Emotibot has six major product lines, providing a complete set of solutions for industries such as finance, medical care, education, and smart terminals.
Takema currently has Bot Factory™ one-stop enterprise service emotional artificial intelligence open platform, AICC+ (AI Contact & Collaborate) solution platform, Gemini knowledge engineering platform, NLPasS natural language understanding platform, Scorpio machine learning platform and WEFA process automation Engine platforms.
For example, Bot FactoryTM 2020 is a full-stack open platform for robot applications, users can create robot applications with 0 code, from simple intelligent question answering robots to complex multi-round dialogues, knowledge reasoning, semantic search, users can build fully automated and more complex knowledge.
A full range of robots that can handle more complex business processes, and respond more quickly to customer needs. In some scenarios can achieve 55%-70% labor savings and process shortening.
In September of this year, Emotibot launched an automated machine learning platform in the new version of Bot FactoryTM, which can automatically train models and select the best algorithm model for use by the robot. The algorithm model becomes a plug-in that can be replaced at any time, making the robot self-learning with automatic tuning function.
Since the launch of the Bot Factory™, domestic air ticket smart assistant and train ticket smart assistant created by Emotibot for a travel consumer company, the task engine and intent engine of Emotibot's core products have intercepted daily manual consultations and increased user satisfaction by the range of 3-7%, which saves 55% of operation and maintenance manpower for the enterprise, reduces the average operation and maintenance time from 8 hours to 3 hours per day.
AICC+ is an AI Contact & Collaboration (AICC+) tool. After two and a half years of commercialization, Emotibot believes that the true value of the customer service center lies in opening up the full business scenarios of the customer service center, automatically identifying and discovering customer call needs, opening up the multiple tasks to be completed by customer service personnel, and integrating business data with service data.
The three-in-one integration of assistance, quality inspection and training to become an all-round intelligent partner of customer service staff can realize zero training for business personnel, automatic summary, timely assistance in the service and provide improvement suggestions, and integration of auxiliary and quality.
Emotibot upgraded the customer card center business and system (AICC+) for a leading bank, with a functional coverage rate of 90%; intelligent robots are connected with the bank's existing intelligent knowledge management platform, APP, and online customer service system; with APP intelligence with accuracy rate of complex scenes such as voice access is stable above 92%.
A NLPaaS (NLP-As-A-Service), which uses the PaaS platform of 27 NLP modules developed by Emotibot for more than 5 years to empower partners for secondary development, helps the high-threshold NLP technology can be popularized To enterprises in various industries, users can develop any NLP application with low code.
NLPaaS has been polished by countless projects and a large number of algorithm model iterations. At present, it can realize a universal semantic understanding module that can be cross-industry. Only a small amount of data is required to complete NLP model training and iteration, and it is automatically put into production.
"Productizing the platform and making the product platform" is the core competitiveness of Emotibot's products, and it is also the basis for Takema's large-scale. Its significance is that, first, productization can solve the problem of private deployment and solve the problem of data privacy. It solves the problems of security and trust; secondly, because the needs of each company are different, it is difficult to standardize the business," Founder Jian Renxian said that most of the current customers of Emotibot can implement the purchased project within 2 months, if the internal docking speed is fast enough, the online time can be shortened to 2 weeks.
At present, Emotibot has covered hundreds of financial benchmark customers, including Bank of Communications, China UnionPay, Sunshine Insurance, Sumitomo Mitsui, Zhonghong Insurance, Huatai Securities, Bank of Beijing, etc., and also cooperates with many giant companies in the field of corporate services, including Huawei , Ubisoft, Changhong TV, BMW, Sanofi, Vanke, Evergrande Real Estate, China Mobile, Tianyi Video, China General Nuclear Power, Hainan Nuclear Power.
Wang Lixin, managing director of the direct investment department of BOC International, the lead investor in this round, said: "Semantic understanding is a difficult track in the field of artificial intelligence. It has a wide range of applications, a long journey, and great potential. Emotibot focuses on Chinese as the main line. In the semantic understanding section, the founder team has continued to work in the industry for many years, mastered and continuously developed the underlying technology and applications, and stepped out of a unique model."